Events Held at the Bicycle Museum Cycle Center
Class on How to Ride a Bicycle
A class on how to ride a bicycle (beginners' class) started when the "Bicycle Square" opened in Daisen Park adjacent to the museum in 1994. Today, the class is held on every Saturday and the first, third and fifth Sundays for children and adults who don't know how to ride a bicycle.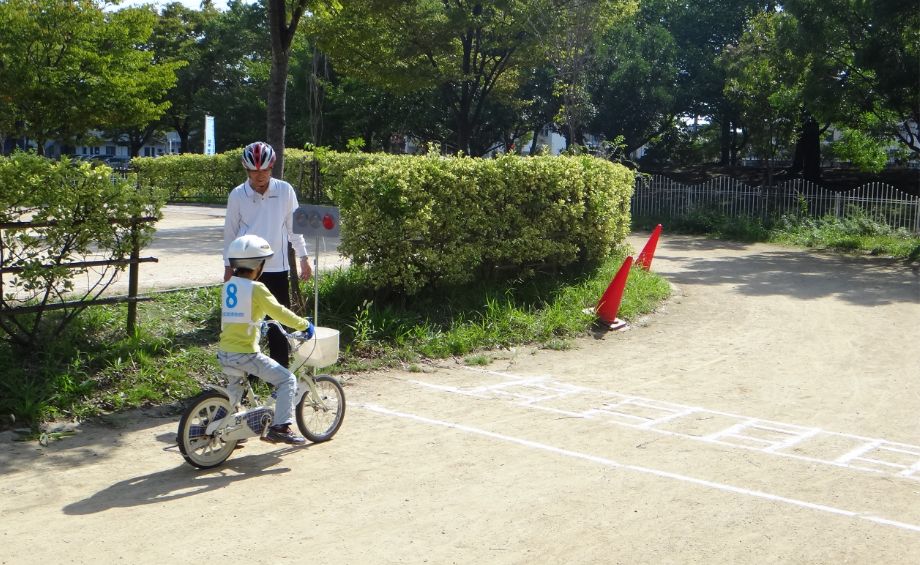 Cycling Safety Class
With the help of Sakai Police Station, this class delivers a road safety lesson and skill practice to children who ride a bicycle so that they can learn about road safety rules and manners. After the lesson, the participants ride a bicycle in Daisen Park to experience the pleasure of cycling. The Bicycle Museum Cycle Center also holds a road safety class for cyclists with the help of Sakai Police Station.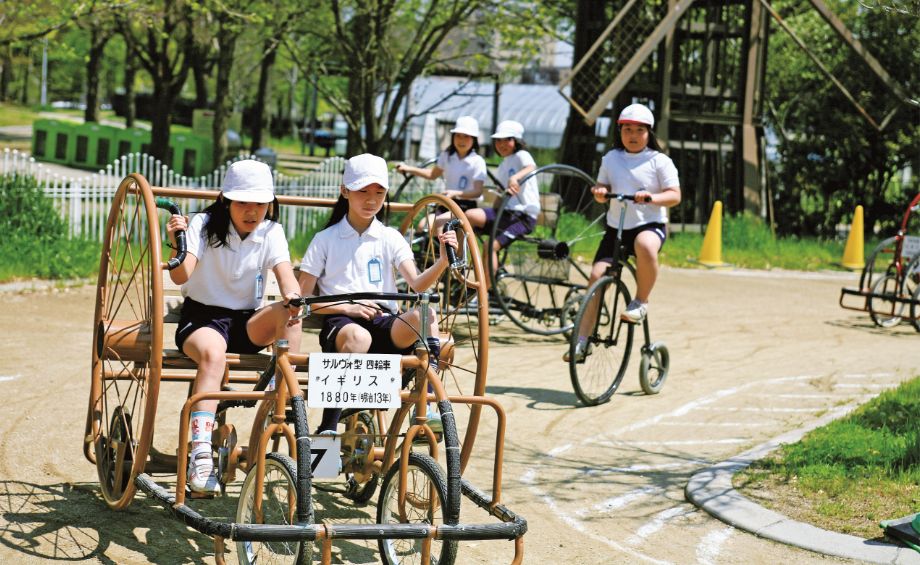 Test Ride of a Classic Bicycle
The museum has made replicas of classic bicycles it exhibits and reworked the replicas to ensure safe ride. Visitors, from children to adults, can learn about the history and structures of classic bicycles while riding the reworked replicas for fun.
Children's Drawing Contest
This popular event, held annually from late July to early September, accepts applications from elementary school students on the following themes: "A scene from our daily life with bicycles," "My dream bicycle," and "A drawing of a bicycle in the museum." During the application period, children accompanied by their guardians are admitted into the museum for free.
Cycling Events for Adults
The museum holds a wide range of events throughout the year, including Cycling Stroll for an easygoing stroll-riding around Sakai City; Healthy Cycling for riding a sports bike around Osaka Prefecture with those who want to maintain and enhance health; and MTB Touring for a stroll through suburban fields and mountains. The museum also gives classes: Road Bike School to learn about safe riding of a road bike and do some skill practice; and Maintenance Seminar to learn how to deal with a flat tire and other types of bicycle issues. The museum also runs the Muse Cycling Club, where cycling fans come together.
"This Is the Bicycle I Wanted" Contest
Every year, the museum holds a contest where contestants use learning materials supplied by the museum to consider social problems and their solutions through a familiar daily item, or bicycles, and develop a problem-solving ability. The contestants are students from the third grade through the ninth grade.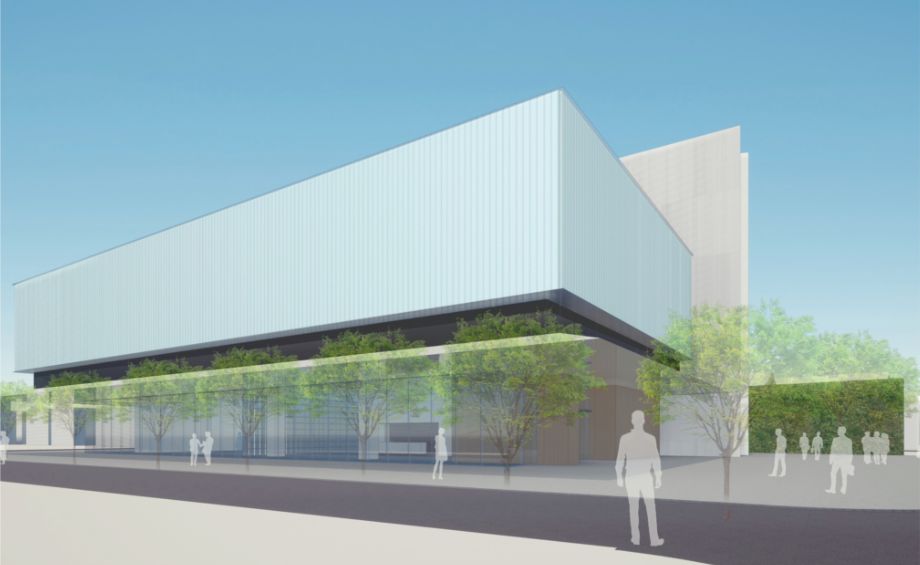 Museum Relocation
The museum is proceeding with a plan to relocate it to the north of Sakaihigashi Station of Nankai Electric Railway. It is scheduled to reopen in 2021 at the earliest. (Perspective drawing)