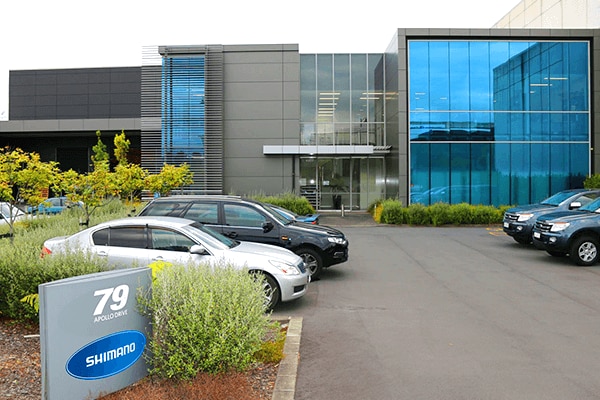 SHIMANO NEW ZEALAND LIMITED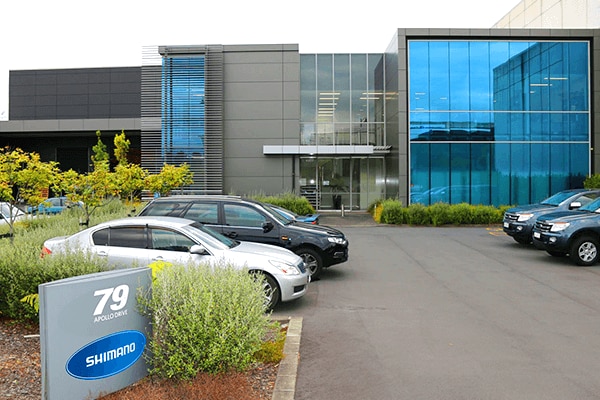 Shimano fishing & cycling products have been widely available in New Zealand, due to Kiwi's thirst for enjoying the outdoors our products can be found on roads, beaches, in forests and boats across the country.
In the middle of 2014 Shimano established its own distribution centre on Auckland's North Shore, from this facility we service all requirements for both the fishing and cycling markets including parts supply, marketing, warranty backup, event support and dealer training.
The role of Shimano New Zealand is to service and support sales and marketing to the New Zealand dealer network and consumer base, to promote fishing & cycling and the culture of these activities in the New Zealand.
About headquarters : SHIMANO INC.
Shimano Iron Works, the predecessor of Shimano Inc., was established in 1921 by Shozaburo Shimano in Sakai city, Osaka Japan. The first production was the bicycle single freewheel, required the greatest technical skill to produce. In 1951, the company's name changed to Shimano Industrial Co., LTD.
We established Shimano American Corporation (current Shimano North America Holding, Inc.) as the first overseas sales office in 1965, while on the other hand Shimano Singapore Pte. Ltd. as the first overseas manufacturing base in 1973. In 1991, company name is changed to Shimano Inc. Currently we have expanded our networks worldwide with consolidated subsidiaries.
Since Shimano's founding, Headquarters have remained in Sakai, the city of Shimano's birthplace. Shimano Inc. is headquarters and has a wide range of functions, including planning, development, design, manufacturing, and various other support functions for supplying bicycle components, fishing tackle and rowing equipment.