You can view the content
by swiping up and down.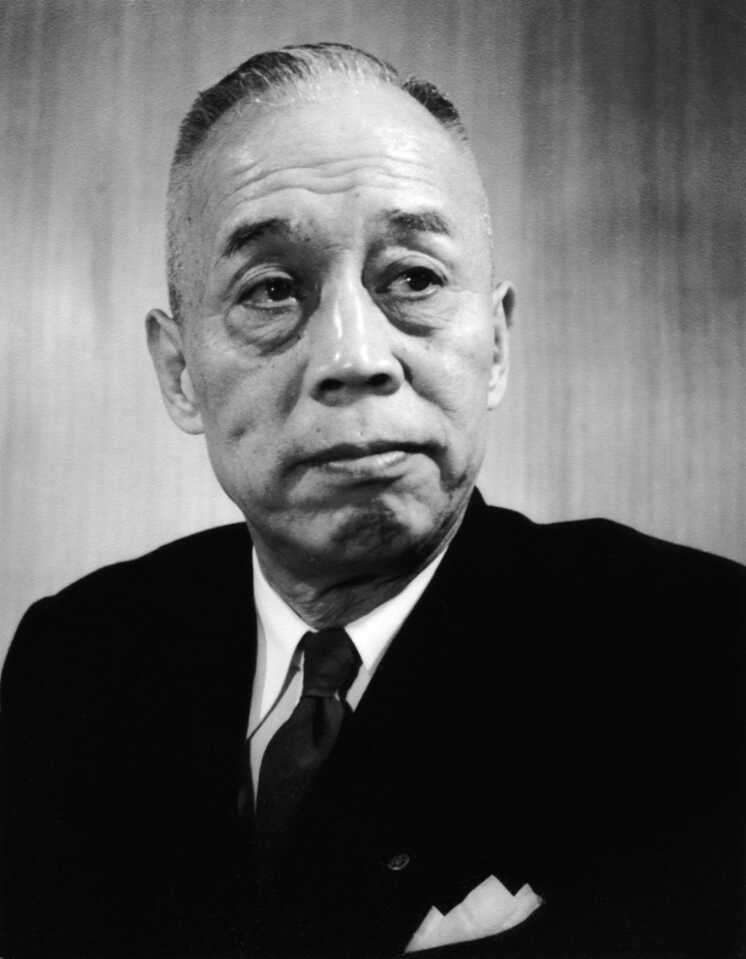 PROLOGUE
Shimano was founded 100 years ago, driven by Shozaburo Shimano's extraordinary aspirations and enthusiasm. He constantly held a positive attitude towards life, stepping forward all the time without giving in to any difficulty.
Moreover, his unparalleled enthusiasm to learn new techniques led him to adopt various innovations. He was a born leader with the power to act. While he was rigorous, he also had a personality that attracted others. It is no exaggeration to say that he dedicated the whole of his life to improving the quality of products he made and developing the bicycle industry.
Shimano's 100-year history comprises stories of incessant attempts to take on challenges.
In other words, the path that Shimano has taken over the past years attests to the fact that the founder's DNA has been inherited by his successors to the present day.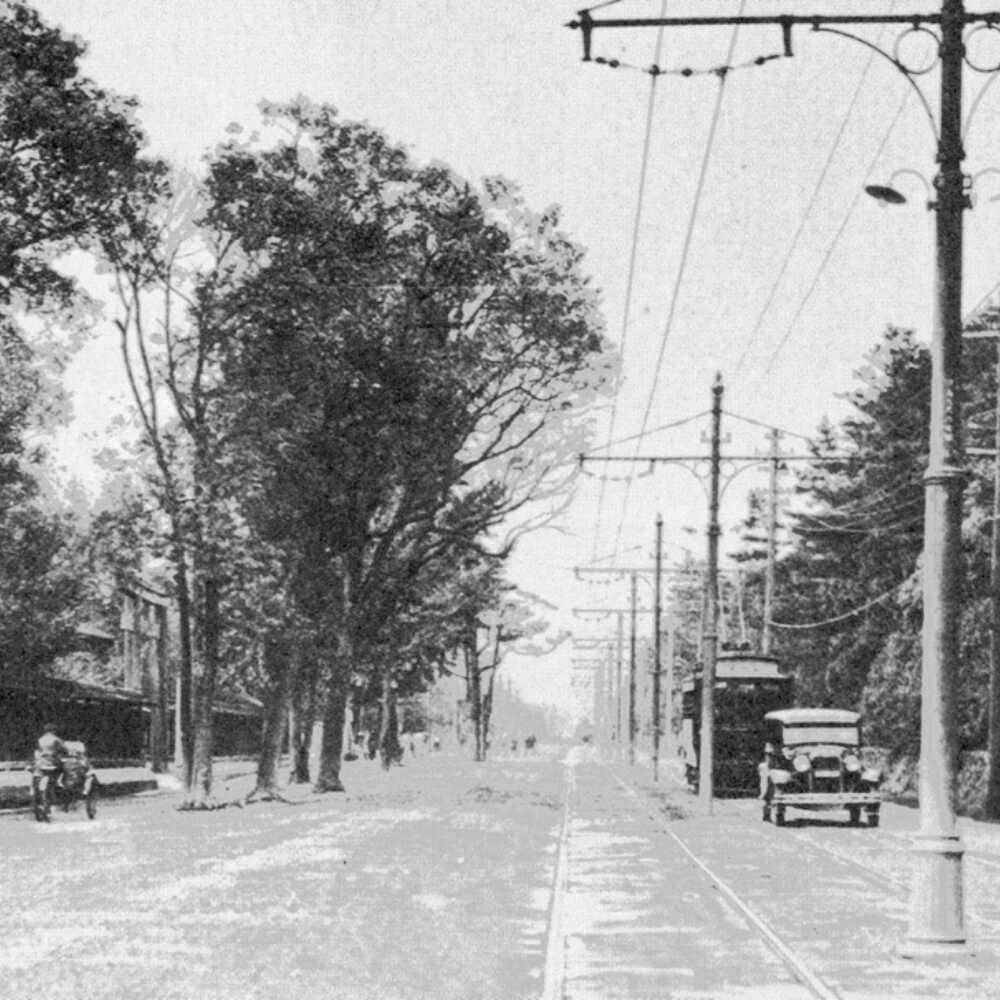 Unfortunate childhood
Shozaburo Shimano was born to a poor family in Sakai City, Osaka Prefecture.
He was entrusted to one of their relatives, away from his parents even before he became a toddler. Whereas Shozaburo had to struggle against adverse circumstances, outside home, he was leading his friends in various outdoor activities. He played all day long, inventing new games, which amused his friends. After entering elementary school, however, he found himself unable to endure various restrictions imposed on him in collective training. Moreover, he could not withstand strict punishment for his naughty behavior, which led him to leave school in the third year.
READ MORE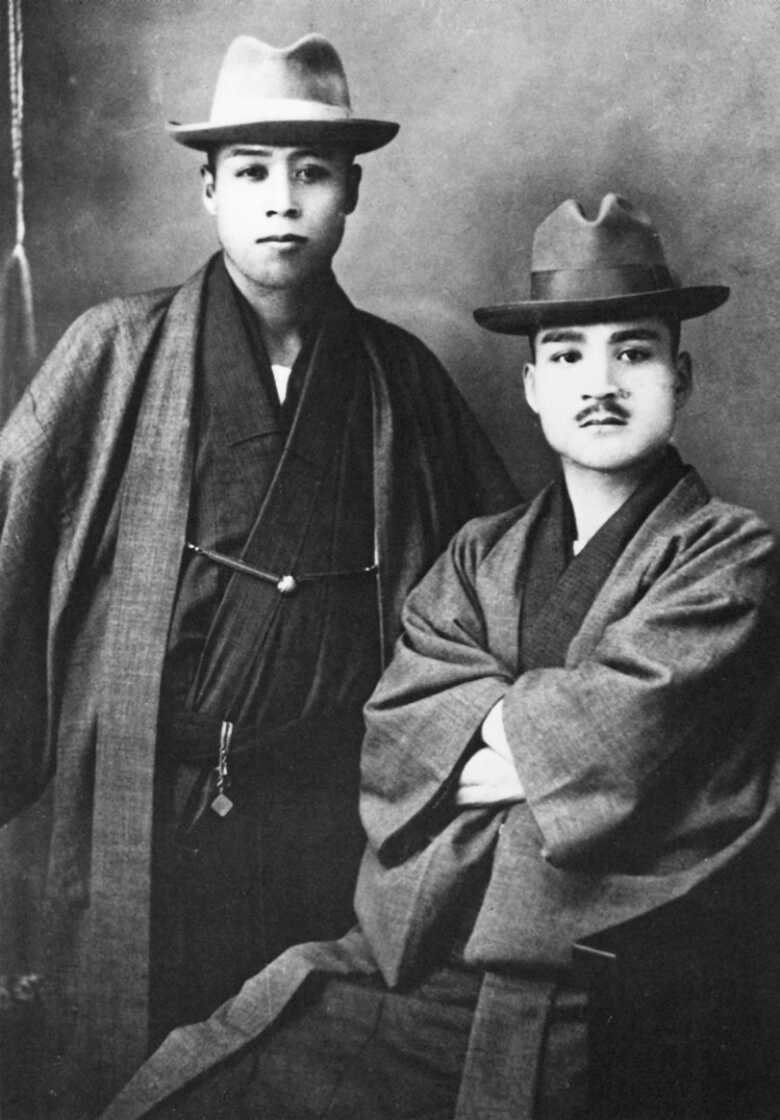 Days of apprenticeship
After leaving elementary school, he helped his grandfather on his farm for a few years while continuing to play with his friends as a boss of a boys' group. However, because of his naughty behavior, he was thrown out of his grandfather's home and was entrusted to his maternal relative, the Yamauchi family. This proved to be a turning point in his life. At the Yamauchi's, where Shozaburo was kindly accepted, he met Kazuo Yamauchi, who later became his lifelong friend. Shozaburo also began standing out as an important worker by exerting his innate leadership, power to act, manual skills, and quick-thinking.
READ MORE
A dedicated lathe operator
At the age of 14, Shozaburo left the Yamauchi family to become a live-in apprentice. As his first career, he selected knife production, which was a traditional industry in Sakai. Knife manufacturers in his days, however, retained a closed industrial culture to sustain their traditional techniques, which apprentices were permitted to learn only by imitating their master based on intuition rather than logic. Shozaburo, who already had self-initiative, found this obsolete system unbearable since he saw that the industry did not value creativity or any new ideas for improvement. As a new career path, Shozaburo began on-the-job training of lathe operations since machine operators were demanded at that time amid the ongoing modernization of Japan's industry. Back then, preferential treatment was given to workers who had even slightly more advanced techniques than others.
READ MORE
Encounters with
good mentors and friends
Apprentices of lathe operators had to undergo various hardships. Rather than feeling them painful, however, Shozaburo was grateful to his master for teaching him various techniques enthusiastically. During the three-year period of apprenticeship, he learned basic skills of lathe operations while building friendships with his colleagues, whom he regarded as good rivals. After the period, he began working at various workshops to absorb new knowledge and technologies. As a result of his hard work, he grew into a full-fledged factory hand and was headhunted as a foreman.
READ MORE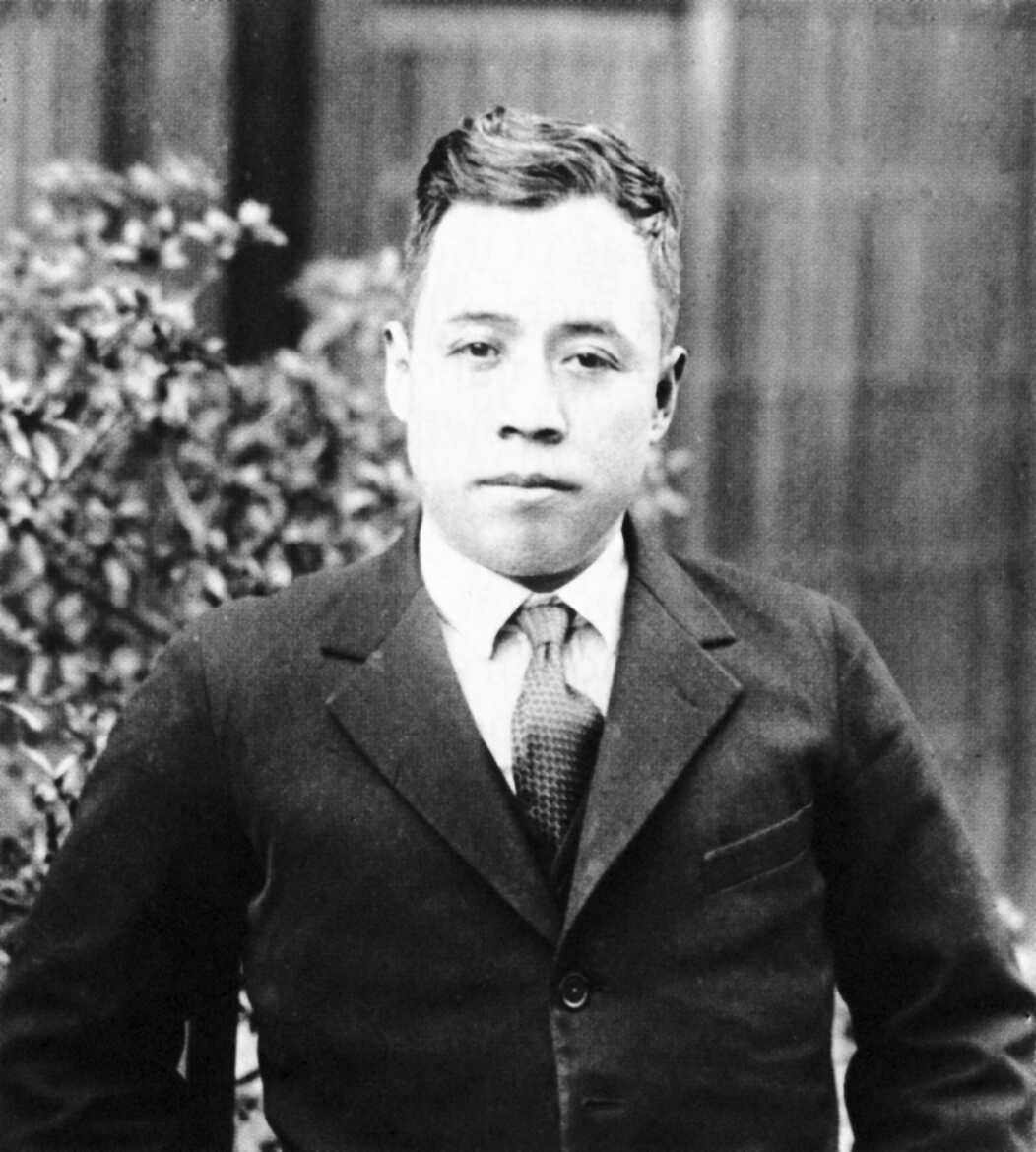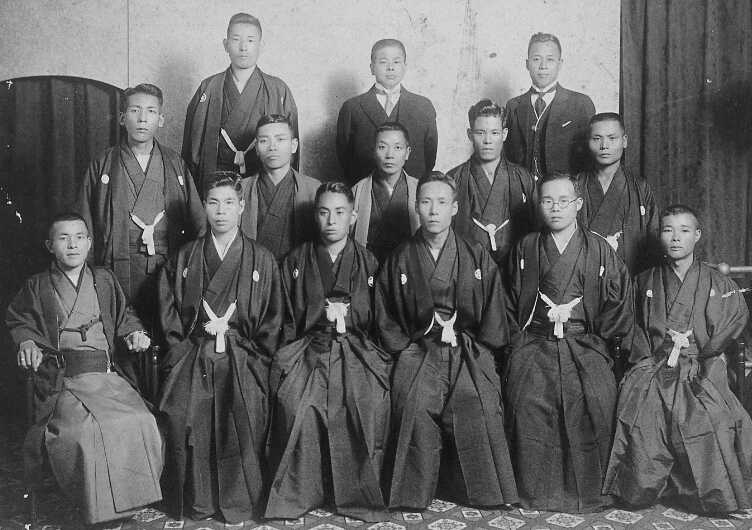 Founding his own ironworks
Amid the great recession after the end of World War I, many Japanese factories were obliged to suspend their operations. Shozaburo, who was jobless, decided to found his own ironworks. Together with one of his colleagues during his apprenticeship, he started his own business by renting a facility of about 40 m
2
of a former celluloid factory in Higashi Minato in Sakai. His workshop had only one lathe, which he borrowed from his friend. This was the beginning of Shimano Iron Works, opened in the winter when Shozaburo was 26 years old. His business, which initially comprised repairing machines, got off on the right track shortly in recognition of his skills and sincere attitude. In the second year, Shozaburo began producing bicycle freewheels to realize his long-nourished aspiration. He selected this product since its production was particularly challenging even in Sakai, home to a thriving bicycle industry, and product quality needed radical improvements.
READ MORE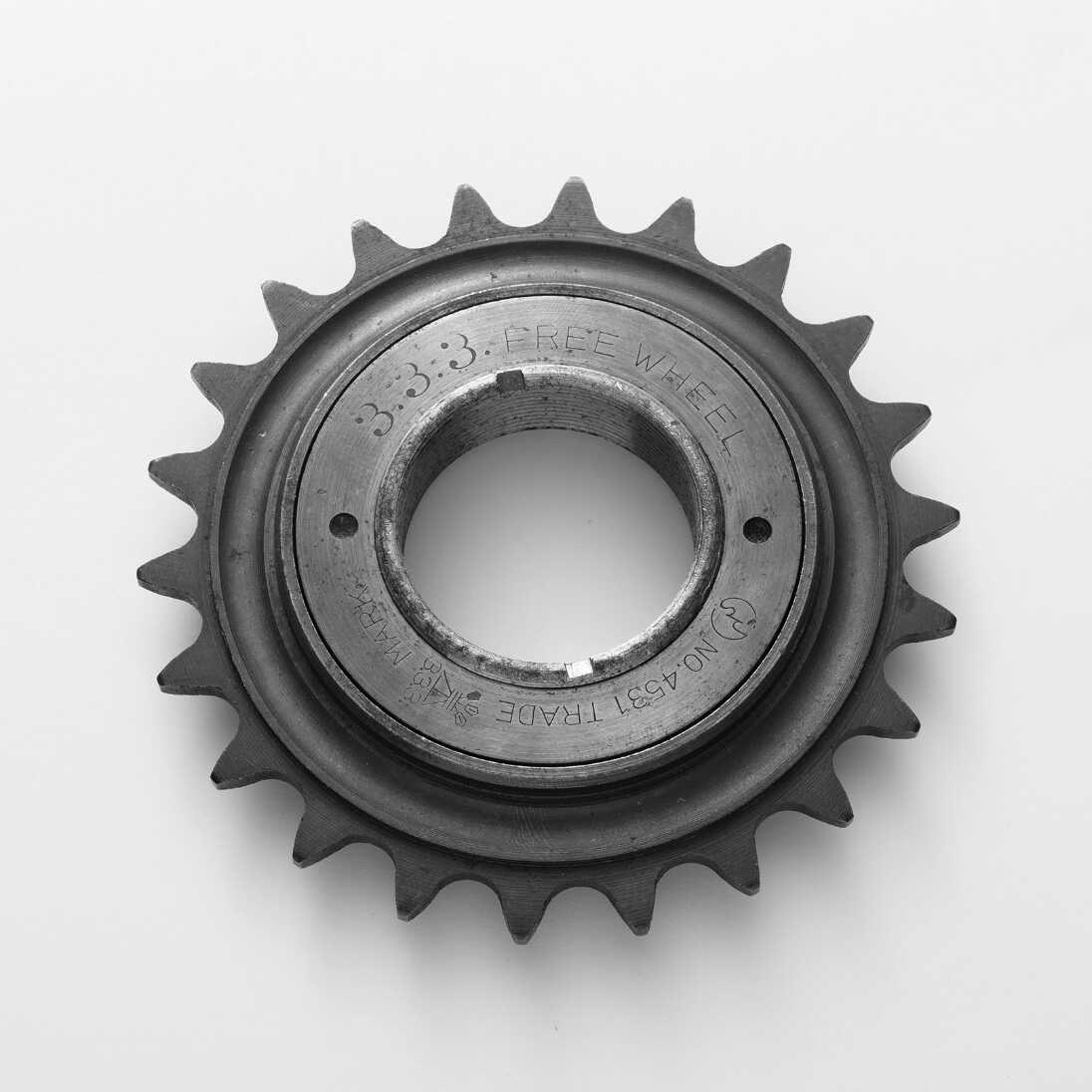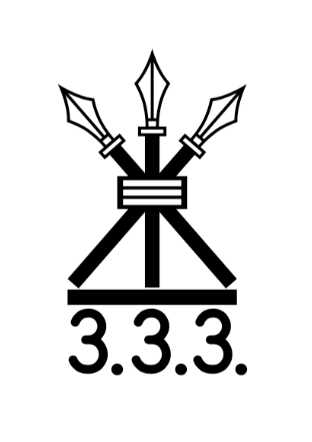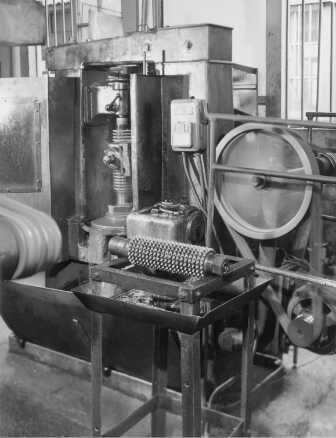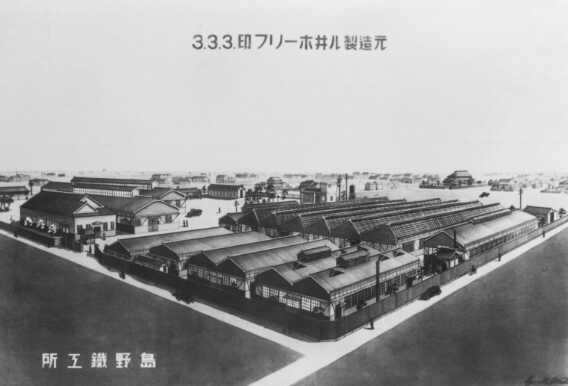 An honest attitude and
enthusiasm to improve product quality
Day after day, night after night, Shozaburo devoted himself to improving freewheels and finally developed Shimano's original hardening technology. He firmly believed that no products of poor quality would sell no matter how hard he tried to sell them. To put it the other way around, he believed that high-quality products would sell without sales activities. Moreover, he worked hard to improve machines and rationalized lathe operation methods. As a result, Shimano began to produce high-quality freewheels steadily. By that time, Shimano established its first trademark, comprising three halberds and three of the numerical figure "3." The three halberds imply the founder's aspiration to catch up with B. S. A., a British manufacturer of the world's highest-quality freewheels, whose trademark comprised three guns, and "3" is derived from the founder's first name "Sho-zabu-ro 庄三郎," the second character of which means "three." This trademark, representing the founder's aspiration to create the world's highest-quality products, was inscribed on each freewheel.
READ MORE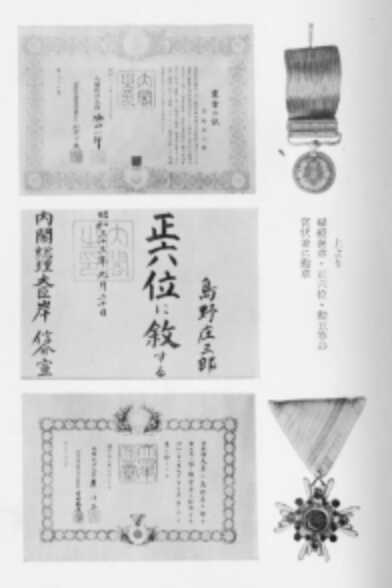 To become a leader of
the bicycle industry
After his business became stabilized, Shozaburo began to pay attention to the whole of the bicycle industry. At that time, the bicycle industry in Sakai comprised small businesses, which were undergoing various problems. For example, many such businesses went into bankruptcy during recessions, and some manufacturers marketed inferior products, which in turn defamed the industry at large. Shozaburo worked hard to develop the bicycle industry based on his firm belief that his own business would never grow without achieving the prosperity of the bicycle industry. To develop the industry into a full-fledged business field, he became a member of many industrial unions and exerted his leadership in their reforms.
READ MORE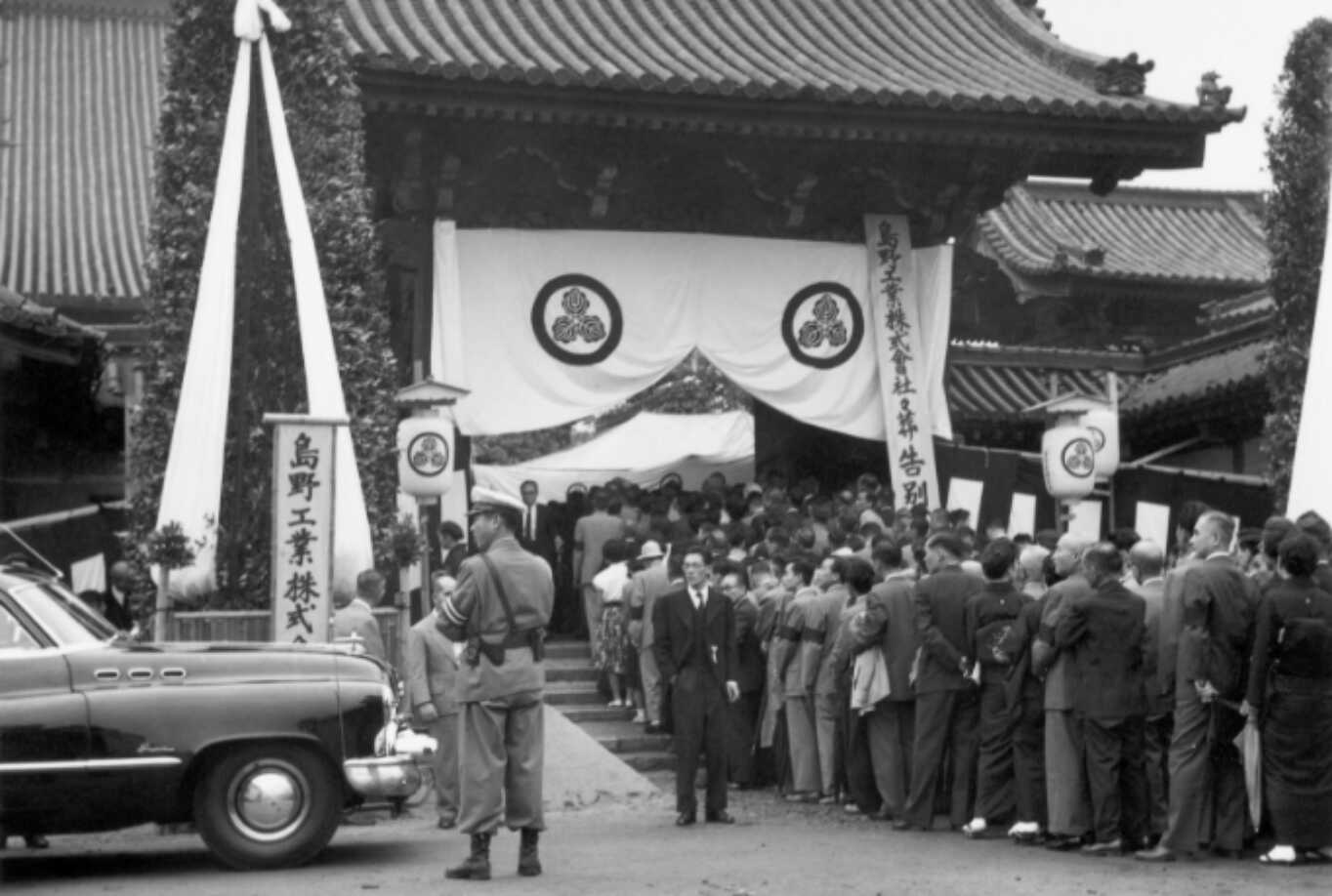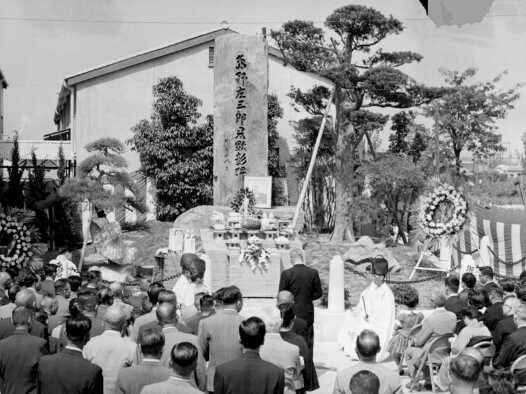 Passing away at the age of 65
Death of Shimano Shozaburo
The founder left great many achievements to Shimano. Shozaburo was driven by his deep attachment to and enthusiasm for manufacturing, as well as by his deep love of his staff members. When his staff members failed in business by taking on challenges proactively, Shozaburo never scolded them but encouraged and supported them. On the other hand, he severely scolded people who lacked enthusiasm or who did not thoroughly prepare a plan, regardless of their posts in the company. His respect of staff members helped him build strong and mutually trusting relationships with them.
The founder's spirit is represented in his motto "Harmony and Integrity." This motto refers to the spirit of cooperation and harmony based on each individual's uncompromising quest of self-realization. This motto of the founder, Shozaburo Shimano, has been passed on to all Team Shimano members worldwide, together with the spirit of taking on challenges.
READ MORE