STORY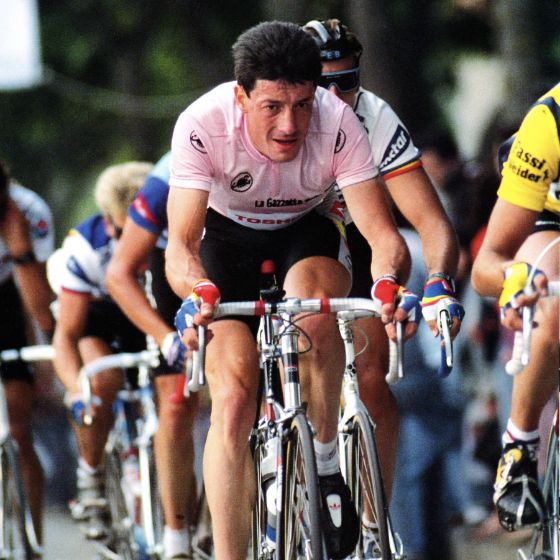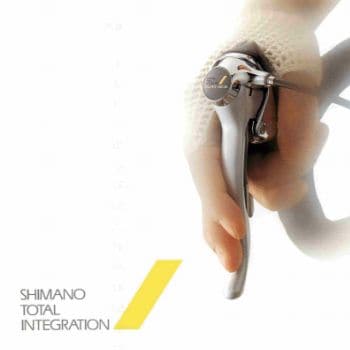 DURA-ACE Establishes Track Record in Races to Become Globally Renowned Components Series
Although Shimano made inroads into the road racing market in Europe with DURA-ACE, hardly anyone, even people involved in racing, knew its name at that time. To enhance its market recognition before everything, Shimano provided various racing teams in Europe with DURA-ACE components. In the meanwhile, it successfully signed an official sponsorship deal with a Belgian professional road racing team named Flandria. Feedback received from racers and mechanics after the components were used in real races served as significantly valuable information for development team members to become aware of the severity of real road races. While they made quality improvements one after another based on the feedback, DURA-ACE gradually became more widely known and the number of teams that wanted to use it increased. In 1978, Shimano made the first model change to release the EX series, which featured a freehub, an 11T top gear and many other advanced functions. This cemented the position of DURA-ACE in Europe. The AX series, which was released in 1980, incorporating an aerodynamic design that aimed to reduce air resistance, was received by the market with astonishment. Shimano developed an index system for shifting named Shimano Index System (SIS) for the 7400 series and released it in 1984. This system enabled error-free shifting even in tough races. Then, under the concept of Shimano Total Integration (STI), the Dual Control Lever system, which enables both shifting operations and brake control with a single lever, was released in 1990. Shifting operation enabled while keeping the hands on the handlebar significantly changed the road racing scene. In 2009, Shimano introduced an electronic control system for shifting operation. The shifting control by Digital Integrated Intelligence (DI2) achieves a "complete stress-free" operation and has gained great favor with many racers.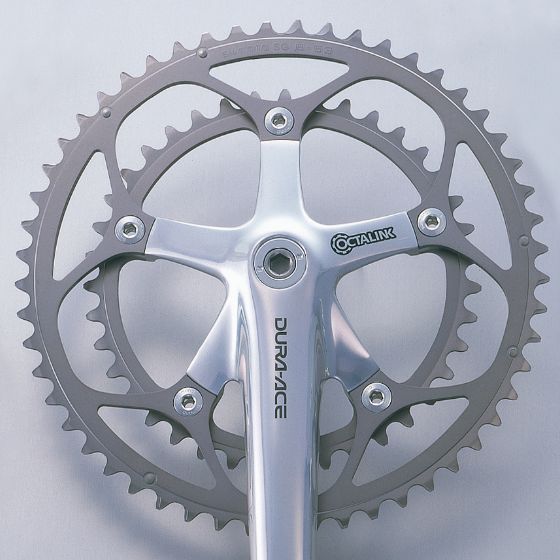 Engineering Innovation Continuing to Pursue Weight Reduction Even by One Gram
Shimano has been striving to make technological innovations in materials and processing technologies for DURA-ACE in order to achieve not only "stress-free" in shifting operation and brake control but also weight reduction, which is directly connected to high speed, the key to victory. Shimano released the 7700 series in 1996, succeeding in achieving both high rigidity and an approximately 500 g weight reduction of the entire components series by introducing the HOLLOWTECH crankset with hollow crank arms.

In the 7900 series, released in 2008, improved rigidity and further weight reduction were achieved by making the outer chainring hollow. In 2012, Shimano released a crankset using hollow bonding technology for its crank arms and outer chainring.

DURA-ACE continues to lead the field of road racing components. It truly reflects the history of challenges overcome by Shimano.