STORY
Improving Technology Used for the Previous Model, Which Grabbed a Large Market Share, by Conducting an Additional Field Survey
Shimano's Fishing Operations Division took on a new challenge to achieve ever higher quality for a global flagship baitcasting reel. Through the development of the BB-1 and BM series, Shimano learned the importance of listening to what users had to say and acquiring practical experience at fishing sites. Shimano dispatched engineers to the U.S., the main market where bass fishing started, to conduct a field survey for about a year. The survey found that users needed a more lightweight, compact and precise reel. To meet such users' needs, Shimano thoroughly reviewed the structure of BB-1, which was the conventional product, to seek a simple but stronger structure. The development concept focused on user-friendliness, joy and presence. Shimano was committed to developing a reel that would allow users to spend a pleasant time.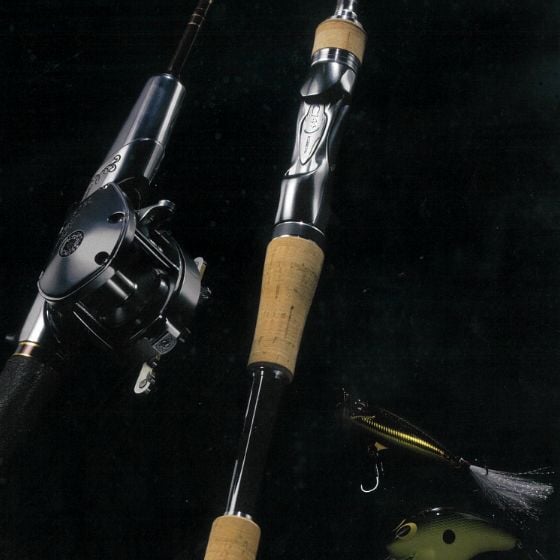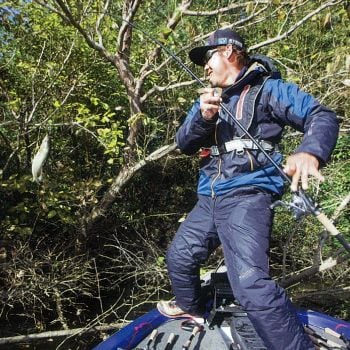 Evolution while focusing on user friendliness, joy and presence
Bantam was finally developed and was released in the U.S. in 1978 and in Japan in 1979. It was highly acclaimed in both markets. The spool rotation and gear precision were enhanced to a level equivalent to that of precision devices, and the frame strength was also dramatically improved. The spool diameter was reduced from 39 mm (conventional product) to 35 mm, achieving a significant reduction in size and weight. Backlash, a problem peculiar to baitcasting reels, was also reduced. The gap between the body and the spool was reduced to prevent the line from becoming caught. The smooth curved shape relieved fatigue and pain in hands of the user, who held the rod and reel together. Functionality focused on user friendliness and joy for users. The shiny silver body featuring a metallic texture was called the "Bantam shape," and had an overwhelming presence at fishing sites and stores.

After its release, the series gained broad-based popularity, from beginners to experienced anglers. For export, the mode of shipment was changed from sea to air to meet the demand. Bantam rapidly established Shimano's reputation in the baitcasting reel market. Subsequently, Shimano actively expanded its product lineup and achieved growth. Bantam gradually ended its role as a strategic brand from the latter half of the 1990s, but it remained popular among users. In 2016, it was revived with the release of a new series. This was welcomed as good news by both old fans and new users. The sales of Bantam MGL, which was released in February 2018, grew steadily. In December 2019, Shimano launched the splatter design series for rods and lures characterized by colorful designs. It proposed joy and fashionability to coordinate tools that matched contemporary values. The Bantam brand has been popular for decades while opening up new frontiers.