STORY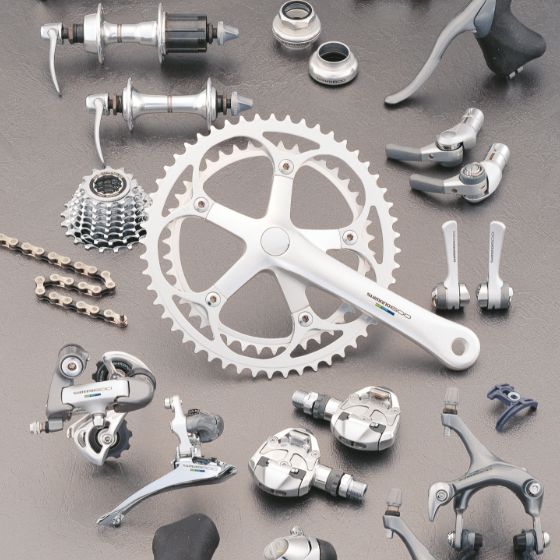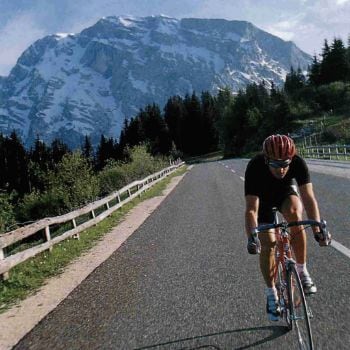 Pursuing the Ideal Blend of State-of-the-Art Technologies and Assured Quality Fully in Touch with the Times
SHIMANO 600 continued to promote the enjoyment of cycling to a wide range of users for more than ten years as a components series next to DURA-ACE. With expectations of widening the appeal of the series, SHIMANO 600 ULTEGRA (6400 series) was born. Adopting a logo including the Shimano tricolor line, the 6400 series adopted a sophisticated design appealing to lovers of beauty while incorporating the proven functions for winning races of DURA-ACE. This series incorporated the Shimano Linear Response (SLR) braking system, which can produce great braking force with a light lever touch, Shimano Index System (SIS), in which an index system is incorporated into the shifting lever, and other latest technologies at that time, and in 1992, it incorporated the Dual Control Lever system, which was developed for DURA-ACE. In this way, the 6400 series helped many more riders enjoy technologies that were cultivated in the world of road racing to ride road bikes more safely.

In 1997, SHIMANO ULTEGRA (6500 series) appeared with the long-standing name "600" removed. Under the concept of "Spirit of the sport," Shimano attempted to significantly upgrade the series from the conventional 600 ULTEGRA series.

In 2005, the 6600 series appeared. It adopted the Dual Control Lever system that was improved ergonomically and the HOLLOWTECH II crankset with hollow crank arms, evolving as a full-fledged racing components series. Furthermore, it included a cassette that offered the gear ratio required in the junior category, meeting the needs of junior category's riders.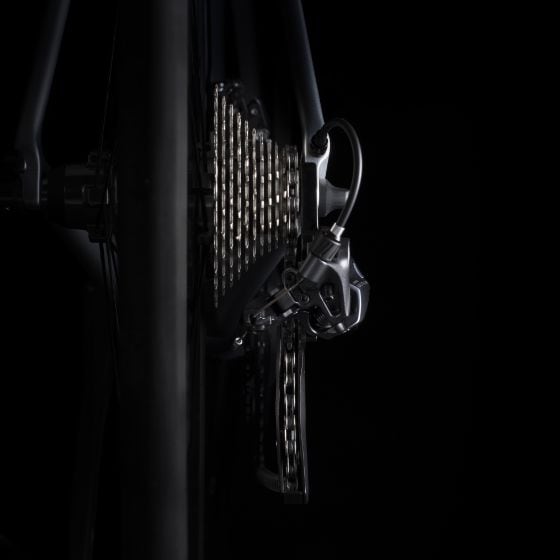 Continuing to Evolve as the Core Shimano Road Bike Components Series
In 2010, Shimano released the 6700 series, which evolved to be more racing oriented in terms of functions and design. While Shimano's presence was growing in the road bike market, SHIMANO ULTEGRA became required to play a more important role as a full-fledged racing components series. In 2011, the 6770 series appeared incorporating a better version of the DI2 electric shifting system that was introduced in DURA-ACE. Making more compact connectors and wires connected to the E-tube Project system for DI2 shifting customization and failure diagnosis achieved smart and simple cable routing and improved workability when the system was built into the frame. After that, in the road bike market, carbon frames and lightweight components further evolved and Shimano was also required to make components ever lighter. SHIMANO ULTEGRA 6800 series, introduced in 2013, responded to such trends of the times. In 2017, the new series that had an all-new design appeared with the model number changed to R8000. In 2018, SHIMANO ULTEGRA RX for gravel road bikes was released.

SHIMANO ULTEGRA has continued to play a core role in Shimano road bike components series by offering extensive enjoyment of riding road bikes to many riders for almost half a century. Don't miss the future evolution!