On Wednesday, November 24, 2021, Shimano, Inc. was invited by the Sakai City Fire Bureau to hold a bicycle commuting seminar as part of their Safety and Health Management Training Program. All staff of the Sakai City Fire Bureau were eligible for participation in the seminar. Among them, about 1,000 staff members attended, including those who joined online or watched the video recording afterwards.
The seminar focused on the importance of exercise habits, the characteristics of cycling exercise, and its positive effects on physical and mental health. It also introduced the basic way of riding a bicycle safely.
We have received positive feedback from the participants such as: "As the seminar shared many materials based on statistics, I could easily understand the effectiveness of cycling exercise," and "I have decided to reconsider my health management and try commuting by bicycle."
As part of our activities to contribute to local communities and promote bicycle culture, we will continue to make various efforts to communicate useful information to bicycle riders.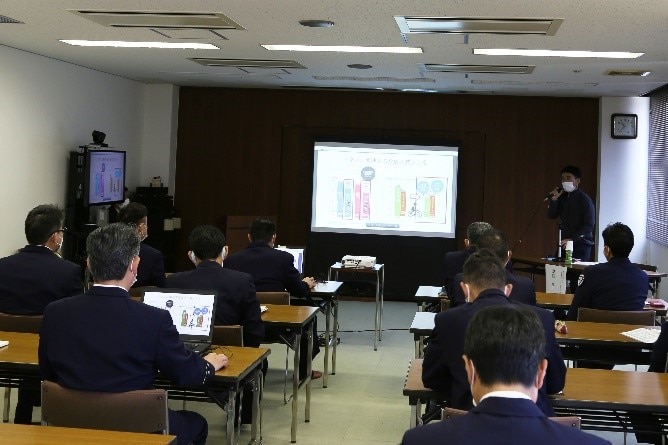 Bicycle commuting seminar