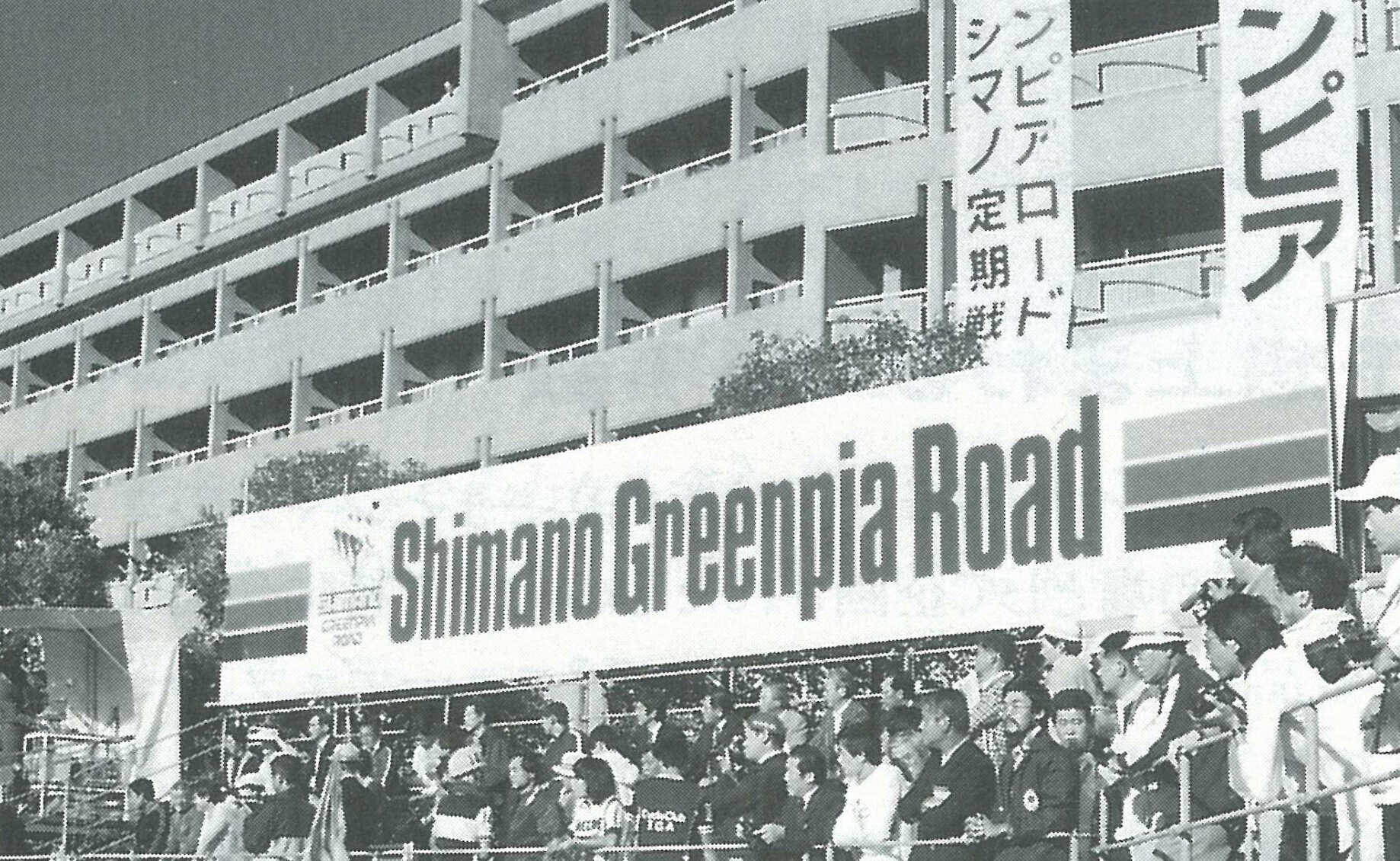 1984
For the enjoyment not only of racers but also of spectators, stands were placed and a special open-air cafeteria was set up. Between races, a brass band performed to set the mood for the event.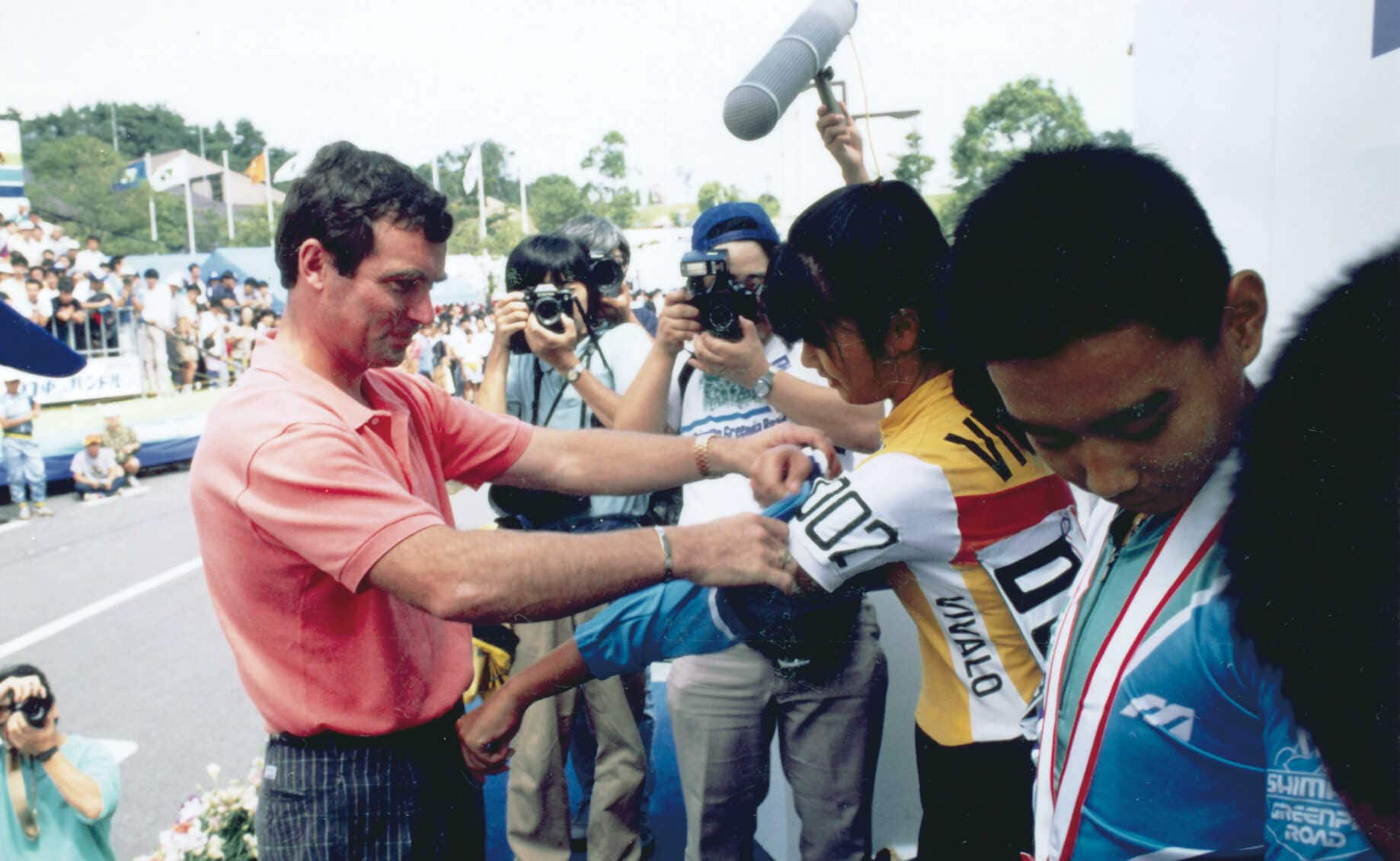 1987
To reproduce the atmosphere of cycling culture in overseas countries, the event invited noted riders from overseas, which was unusual in Japan in those days. The 4th Shimano Suzuka Road had Bernard Hinault as a guest. This star athlete, a five-time winner of the Tour de France, excited cycling fans.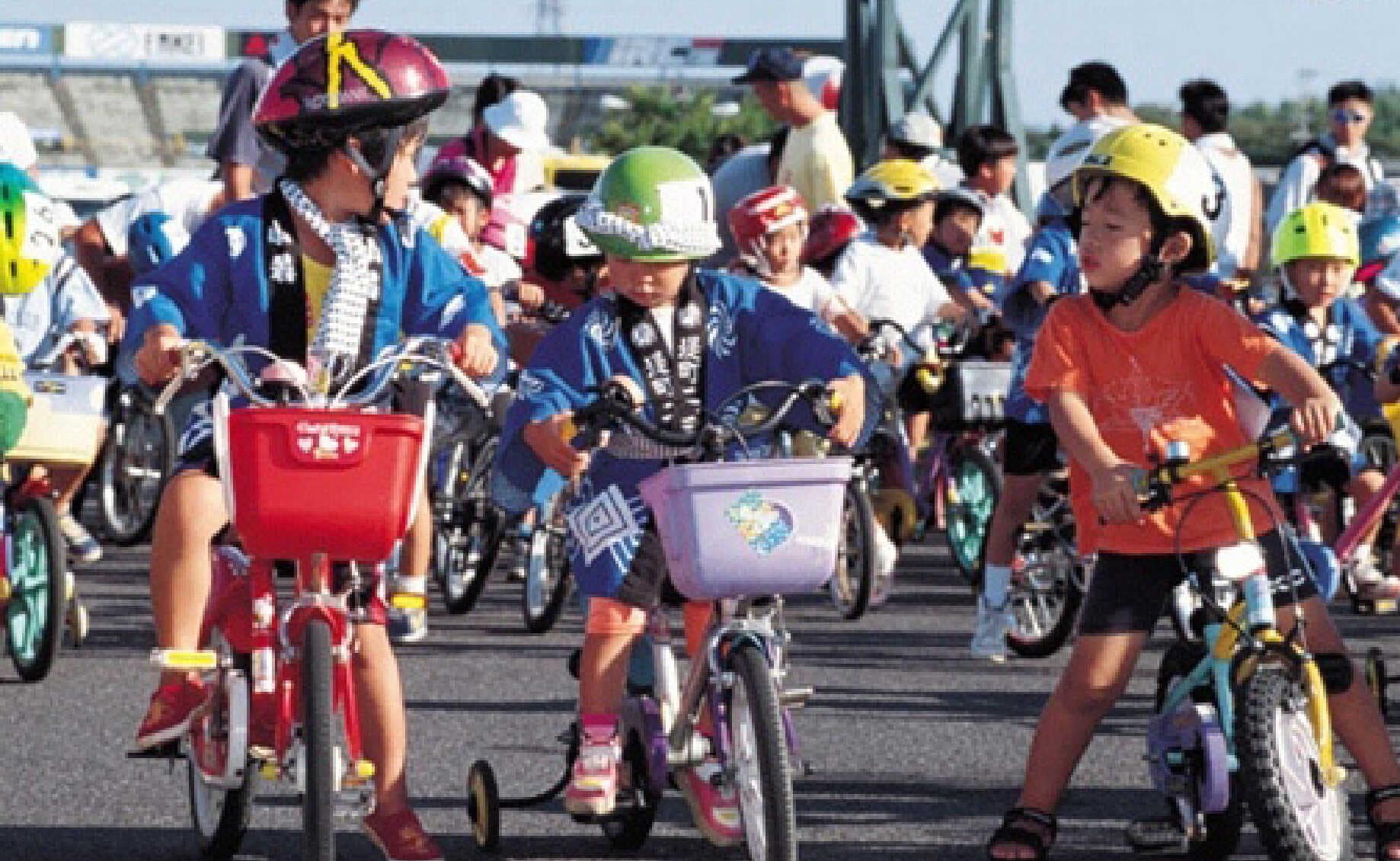 1998
The Milky Race started at the 15th edition. This race among preschoolers gained popularity as an opportunity for children to enjoy cycling while having fun with their parents, and it is still held today. (The photo is from 1999.)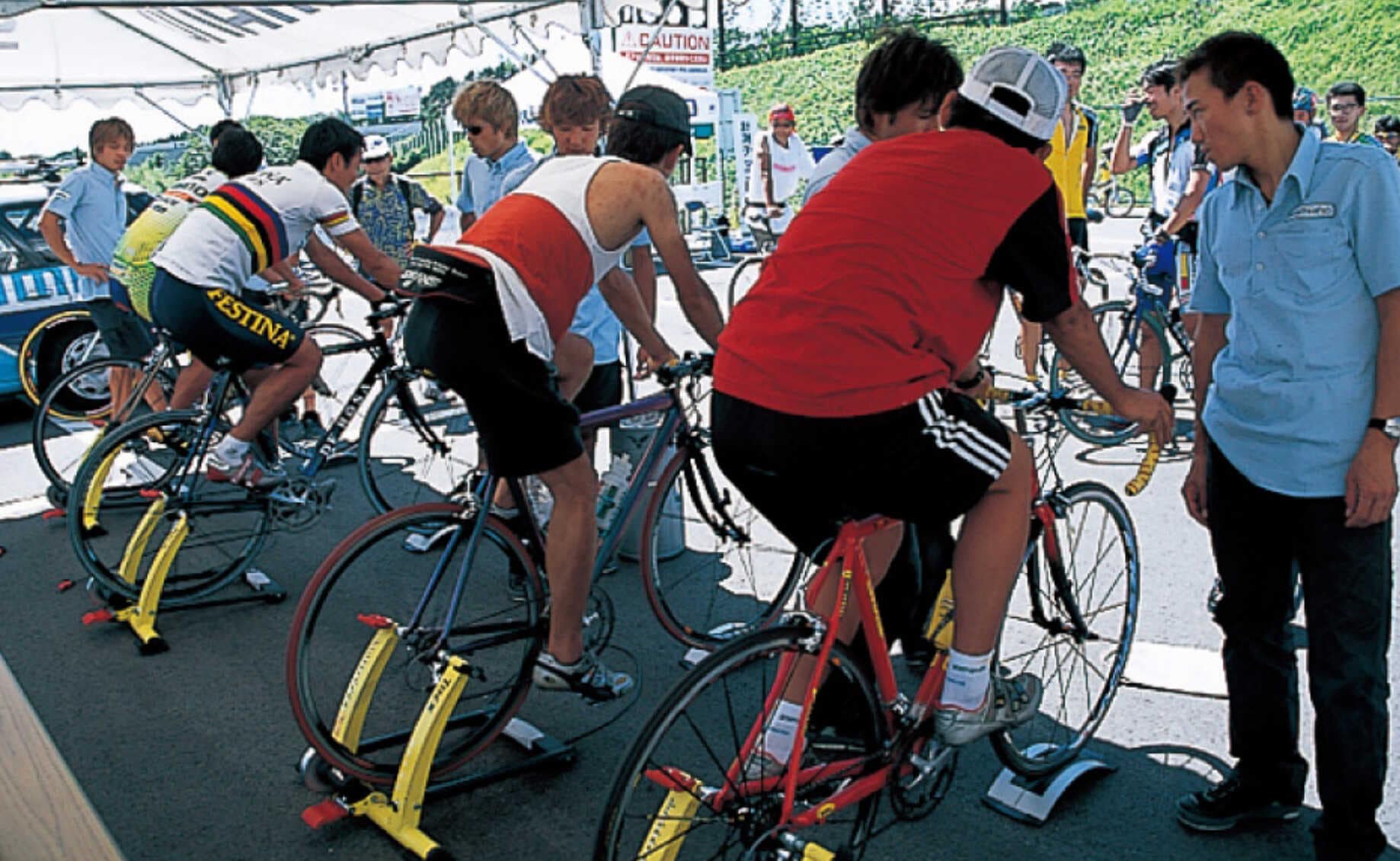 2002
As part of Shimano's efforts to widen the circle of bicycle users, the Shimano Racing Team started subevents, including the Road Race School, which attracted many fans.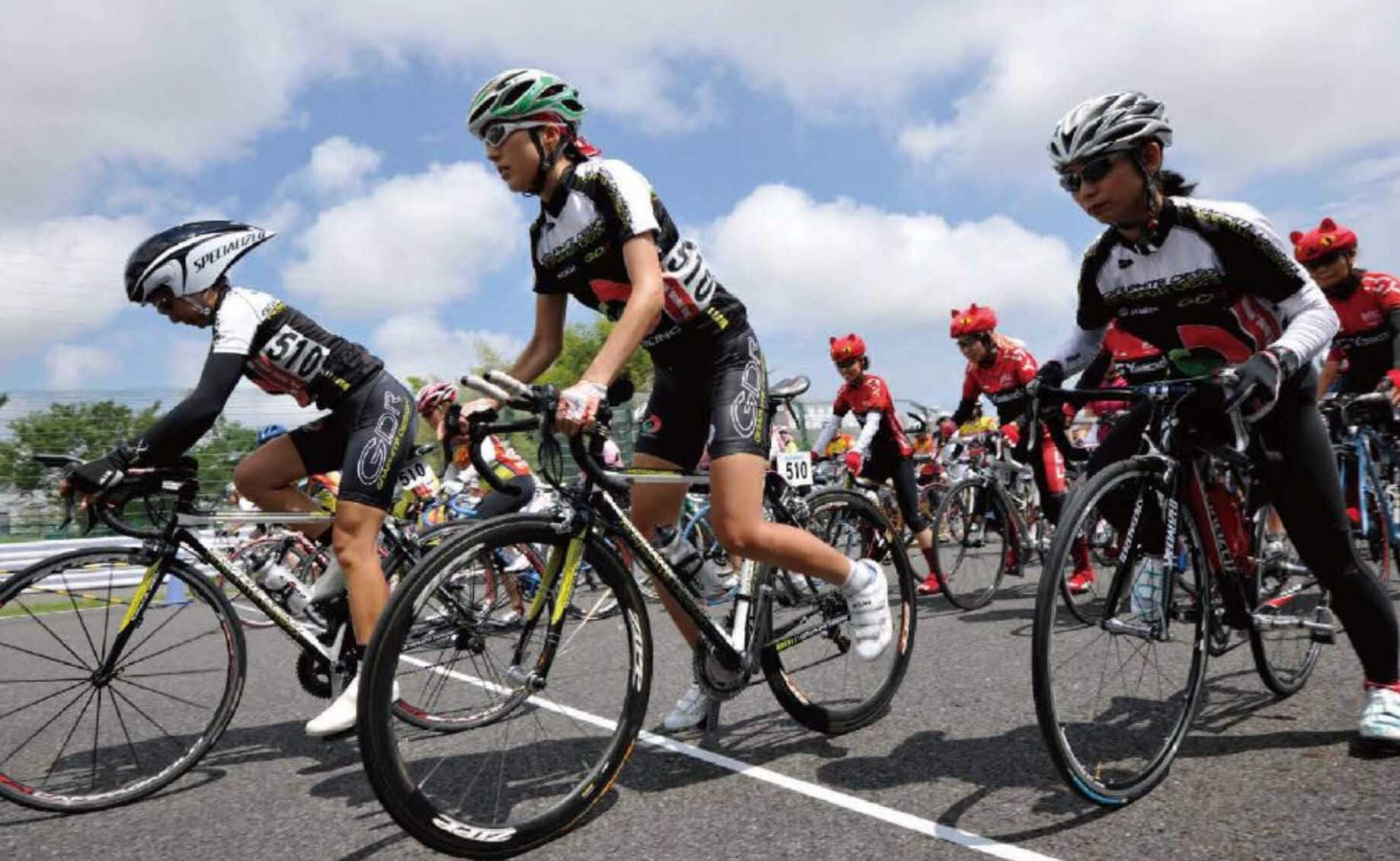 2011
At the 28th edition, a class for women was added to the Team Time Trial. The number of categories in which female riders could participate increased to 38 as of the 36th edition held in 2019. Shimano Suzuka Road has become a road race event that has Japan's greatest number of classes for female riders.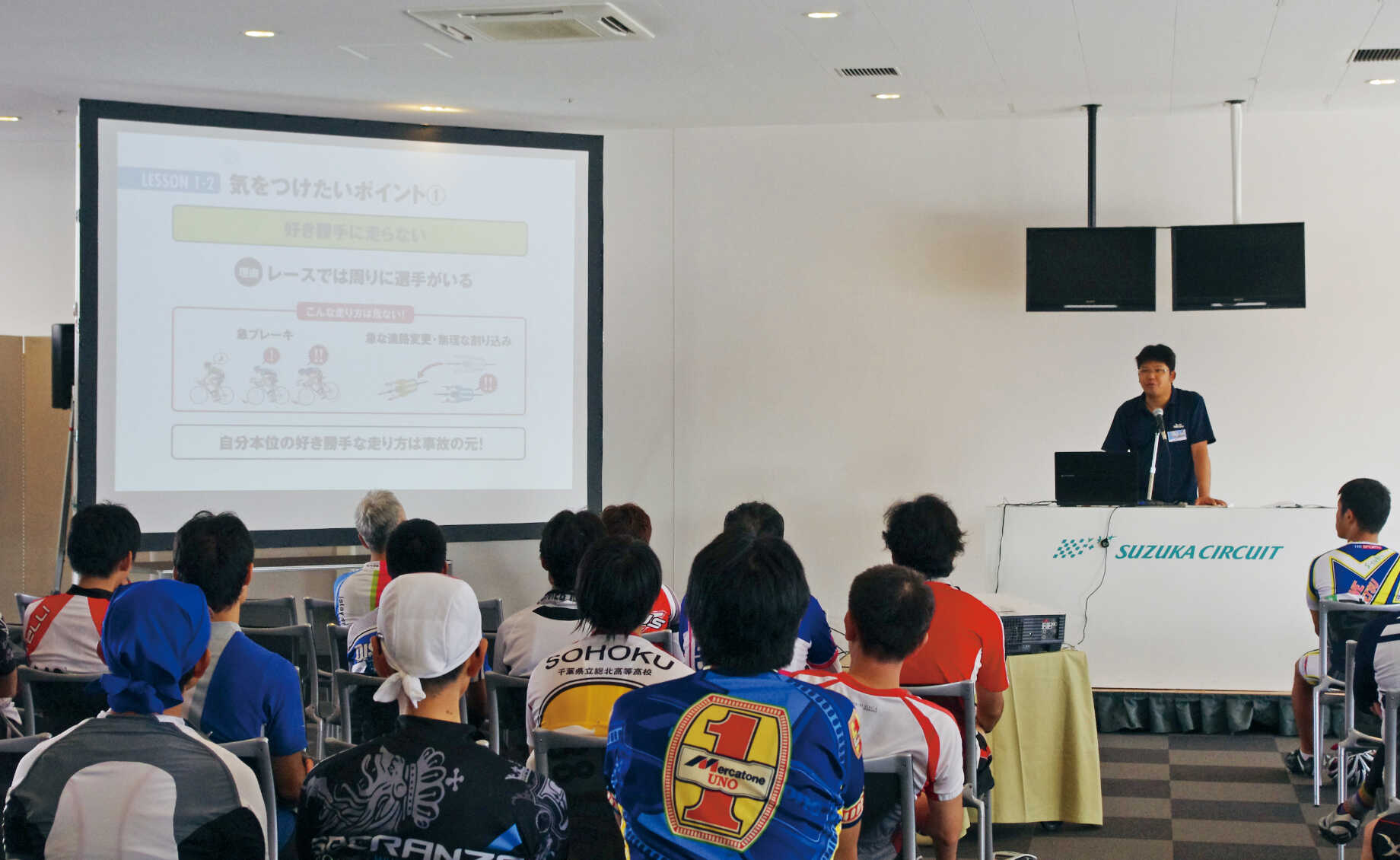 2012
A safety training session for beginners started at the 29th edition. Intended participants were those who would make a debut appearance in a race and those who had little experience in racing. Shimano employees served as instructors and offered knowledge and tips on how to relieve concern for cycling in a group and ride safely. The session led to a sharp decrease in the number of accidents and clashes in the beginners' class of the race.