With New Categories and Events Added Every Year, the Shimano Biker's Festival Provides Both Children and Adults with Opportunities to Enjoy the Event as Both Spectators and Riders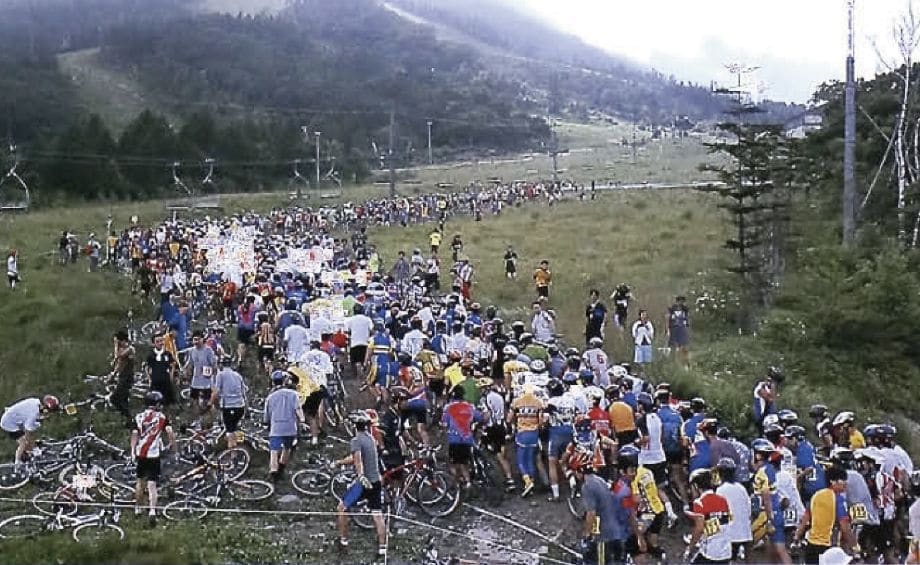 This event took place for the first time in 1991 under the name "SHIMANO RE-EX MTB Cross Country" at KOUMI Resort City RE-EX at the foot of Mt. Yatsugatake, Nagano Prefecture. Taking Shimano Greenpia Road (an on-road race festival) as a model, RE-EX MTB Cross Country aimed to be an off-road race festival that could be enjoyed by both riders and spectators. Race events at the festival were categorized for different levels, from entry to expert, and there were categories for children and women, too. To show MTB riding performances of overseas countries to Japanese spectators, top-level riders were invited from Europe and the U.S., and their hard-fought competition set the spectators on fire.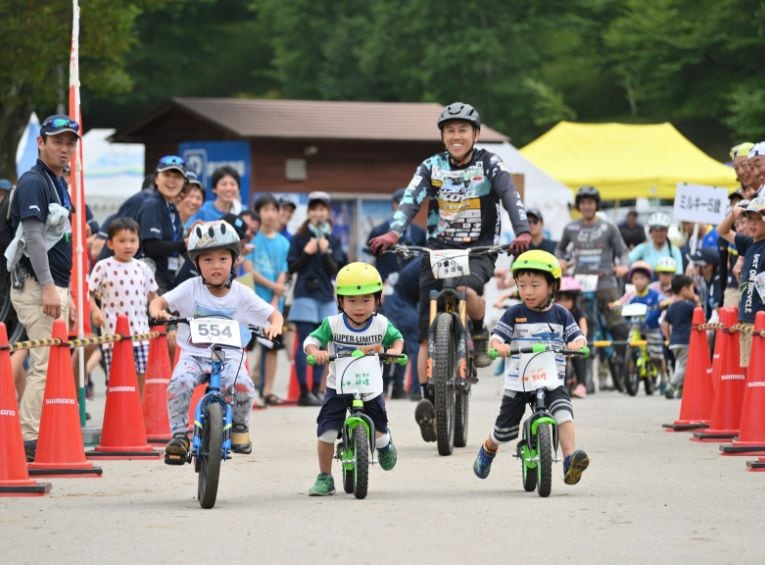 In 1999, the venue was changed to Yamanashi Kitz Meadows Kiyosato Highland Park in Oizumi, Yamanashi Prefecture, and the event was renamed the Shimano Biker's Festival. The new venue on a high plain offered a fine view and allowed a less crowded layout and more participants.
Since the 14th edition held in 2004, the venue has changed to Fujimi Panorama Resort in Fujimi-machi, Nagano Prefecture. Since then, with the help of local residents, including those of the town of Fujimi-machi, the festival has added new touring categories and events year by year, and it now has a wide range of subevents.
Shimano will continue to stay in the shoes of participants and give a boost to this cycling festival while sticking to the following aim: to offer opportunities for both children and adults to enjoy the festival as both spectators and riders.
Pursuing More Pleasure than a Mere Sports Event Can Provide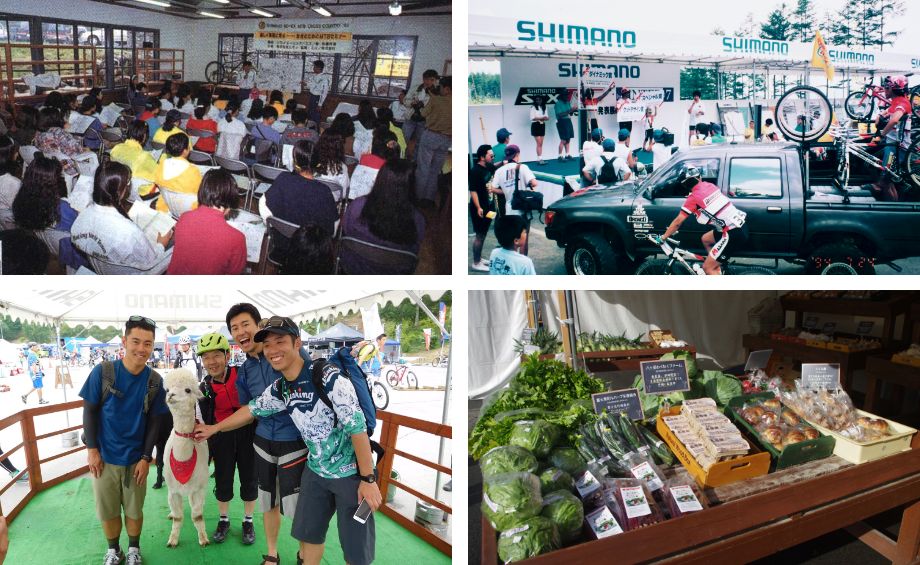 In its early times, the Shimano Biker's Festival had the following subevents other than races: an MTB seminar for women and a contest featuring six wheels (a car + a bicycle). In recent years, a variety of subevents that family groups can enjoy have been expanding each year, including a Welcome Party that serves local foods, a Bikers' Market that sells locally sourced vegetables and bread, and an alpaca petting zone.
Senior Executive Vice President Keizo Shimano Joined a Trial Ride to Finalize the Venue for the 1st Edition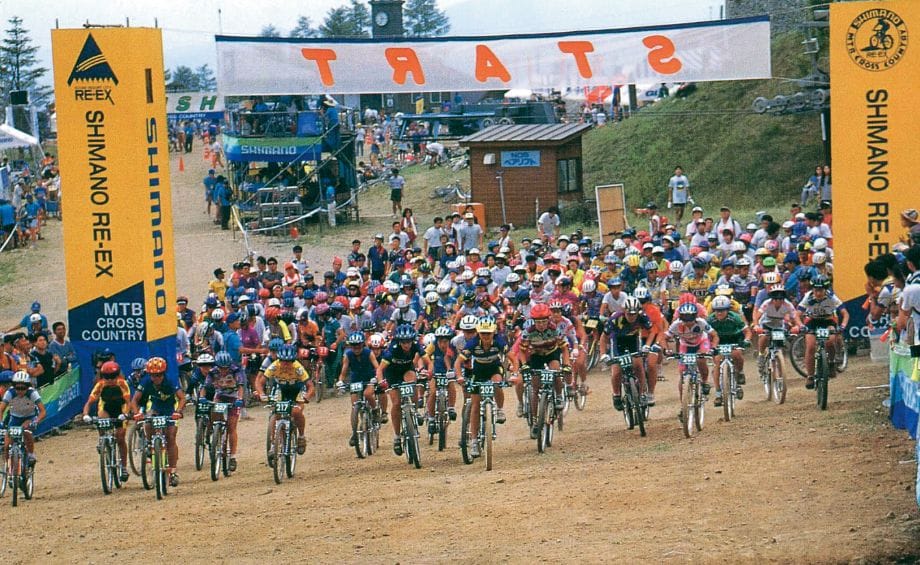 In the summer of 1990, Shimano started to do research about candidates for the venue of the new racing event. Staff visited them, mostly ski resorts in the Koshinetsu and Tohoku regions. Koumi, a town at the foot of Mt. Yatsugatake in Nagano Prefecture, remained on the list because it had good access from the Tokyo metropolitan area and high flexibility in setting up a race course. Keizo Shimano, the then Senior Executive Vice President, too, rode an MTB at the venue candidate before it was decided that the festival would be held there.