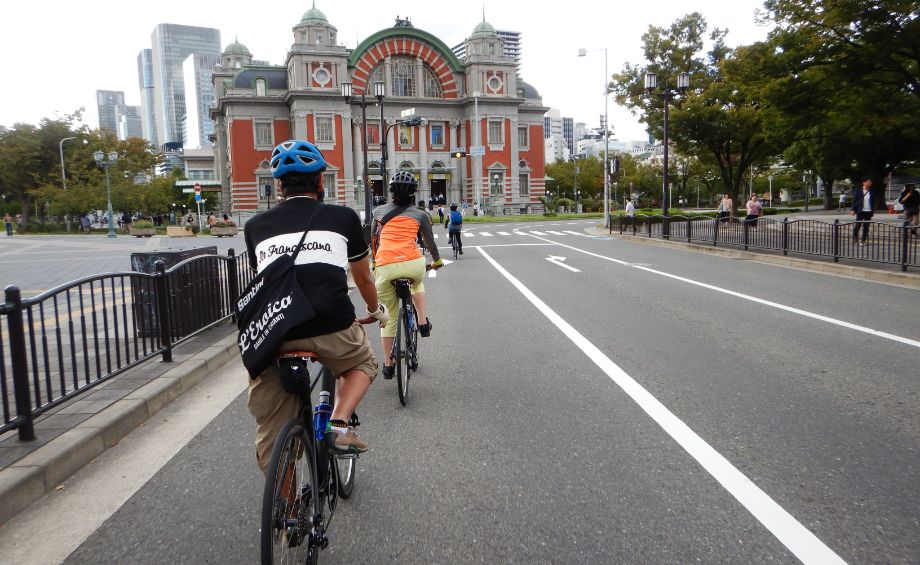 Sanso
Sanso is a concept of riding a bicycle to go wherever your fancy leads you, as if taking a stroll to enjoy wandering around the city. SHIMANO SQUARE holds events into which this concept from Life Creation Space OVE is turned, which combine bicycle ride with something extra: an encounter with a new hands-on experience, such as touring bakeries and doing yoga.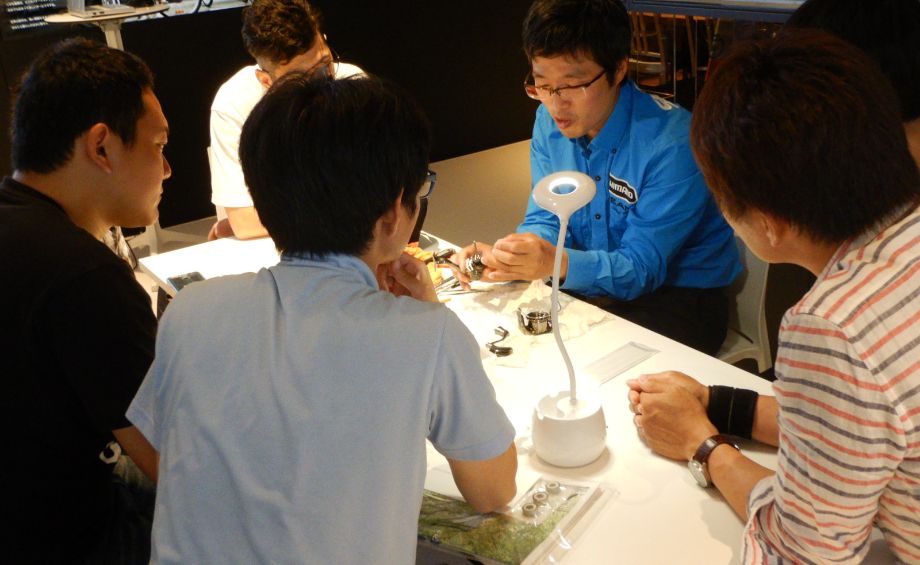 Fishing Classes
SHIMANO SQUARE holds a wide range of in-depth classes, including introductory classes in different fishing categories for beginners to give it a try easily, technical classes to learn about stories behind the manufacturing of reels and rods, and practical classes where product planning and development personnel lecture on maintenance.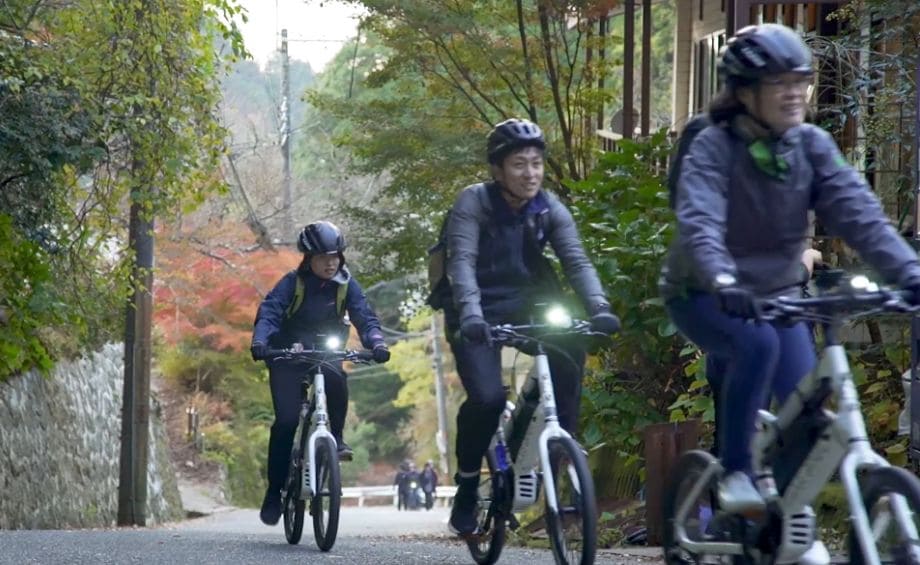 E-bike Riding and Fishing
At this unique cycling event, participants ride to a fishing spot deep in the mountains on an e-bike and enjoy fishing there. They can appreciate the charm of the local scenery while feeling comfortable on an e-bike, refreshed by cycling, and excited by fishing.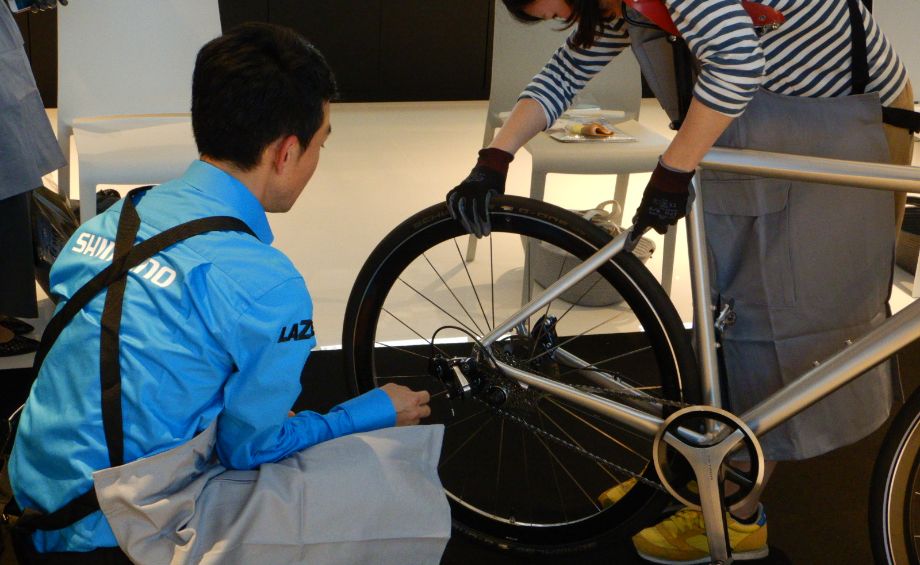 Bicycle Classes
SHIMANO SQUARE holds workshops for entry- to intermediate-level cyclists on maintenance like puncture repair and tips for components upgrades as well as classes that share ways of having fun, such as how to combine a trip with cycling and how to enjoy watching a road bike race. Evening classes on weekdays are popular because of easy participation after work.
Features of the Facility
CAFÉ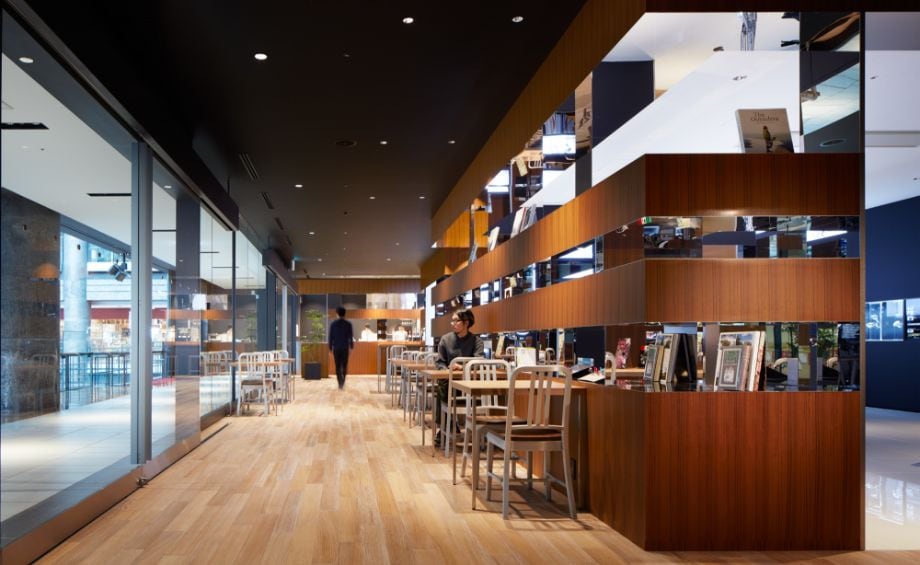 Spend Quality Time, Surrounded by Books on Bicycles and Fishing
A library-equipped relaxing space where visitors can enjoy reading various books on bicycles and fishing. What is served here is of Shimano quality. There is an open shelf that is designed to give customers a glimpse of the exhibits behind it, inviting the customers to the world of cycling and fishing.
SHIMANO CYCLE GALLERY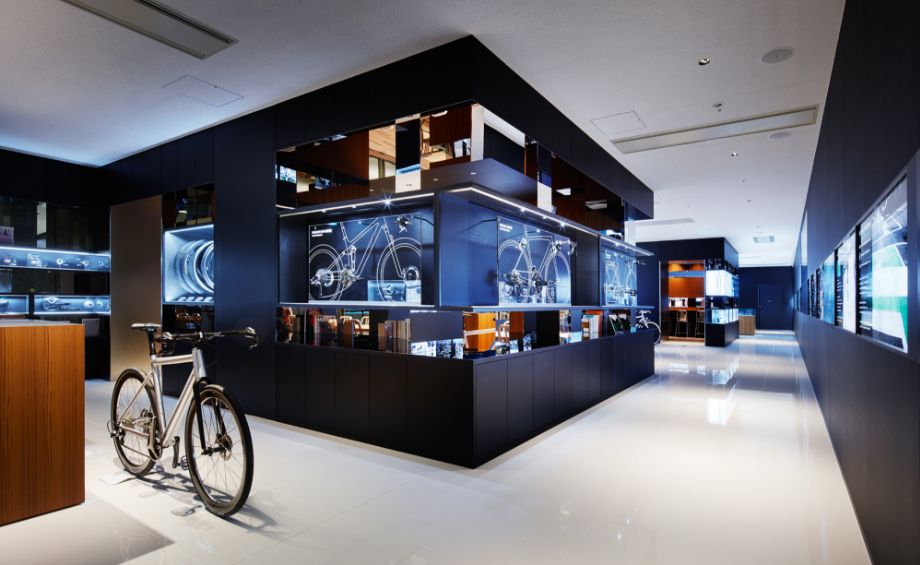 Products Exhibited to Demonstrate Shimano's Commitment to Manufacturing
A wide range of products are exhibited there, from Shimano's earliest models that can be seen nowhere else around the world to generations of its flagship models and the latest products. Moreover, components disassembled to exhibit the details inside demonstrate elaborate manufacturing in an artistic way and Shimano's history of challenging itself.
SHIMANO FISHING GALLERY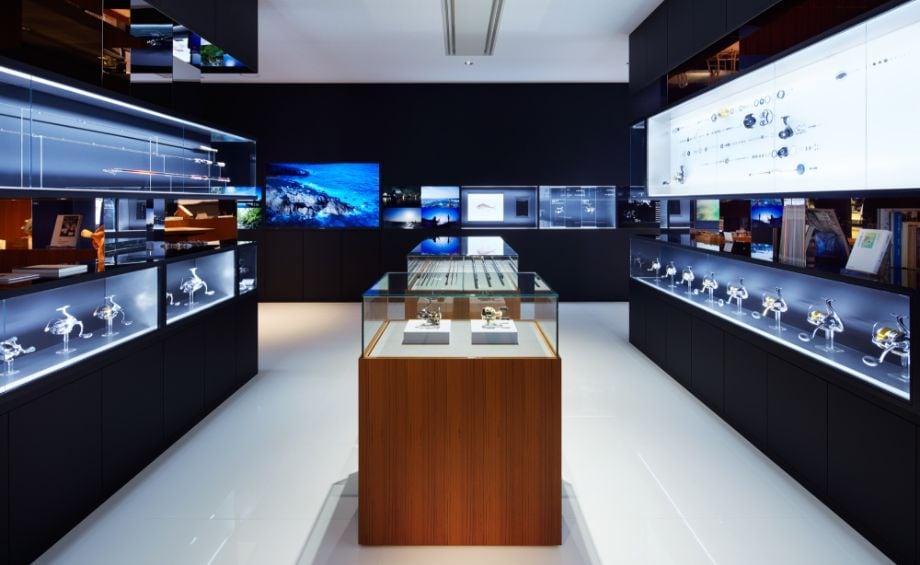 Display of the Fascination of Fishing and the Pleasure of Connecting with Nature
This gallery demonstrates the appealing beauty of Shimano products that fit in various fishing situations in and outside Japan. This area also shows the inner structure of reels and how to cook seasonal fish, digging deep into the profound cultural aspects of fishing.
Concierges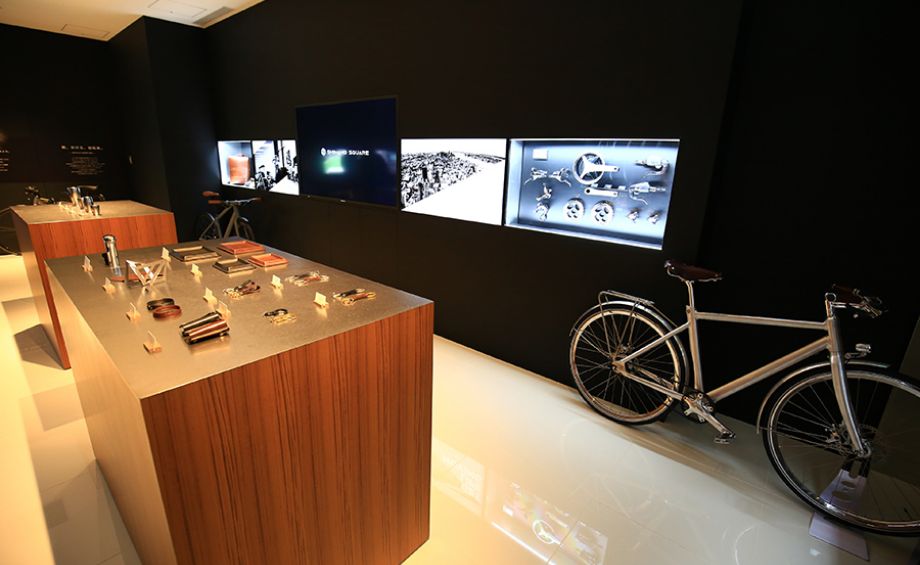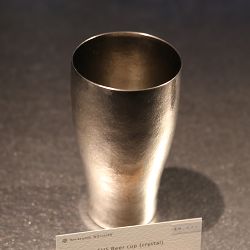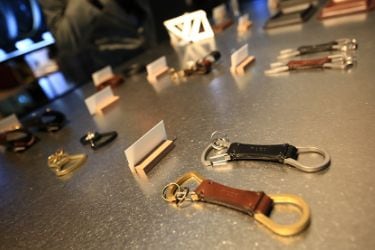 Bicycle and Fishing Experts Always Ready for Help "Concierges" Are Always at the Service of Visitors
They not only comment on exhibits but also answer elementary to technical questions about bicycles and fishing tackle. They also give a wide range of advice and answers to questions about cycling courses recommendations and fishing spot information.
Life Style Store is a place to find sophisticated special items. It sells selected highly stylish goods that add quality to an urban lifestyle.