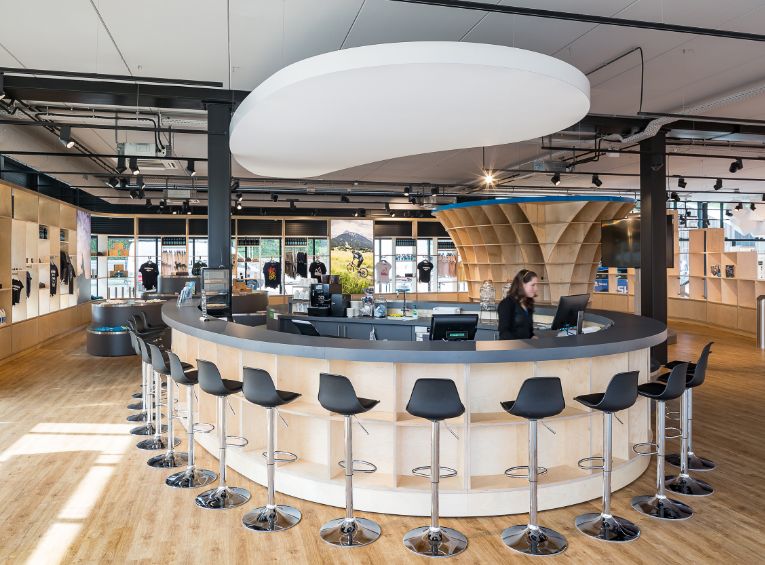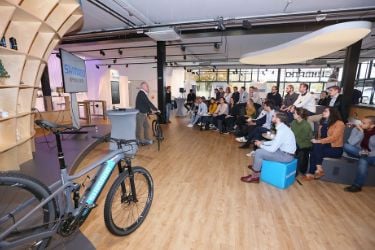 Shimano Welcome Lounge・Workshop
The Shimano Welcome Lounge is right by the entrance of the facility and has a café space and a fan store that sells cycling items. The Workshop area is a space to hold events and lectures.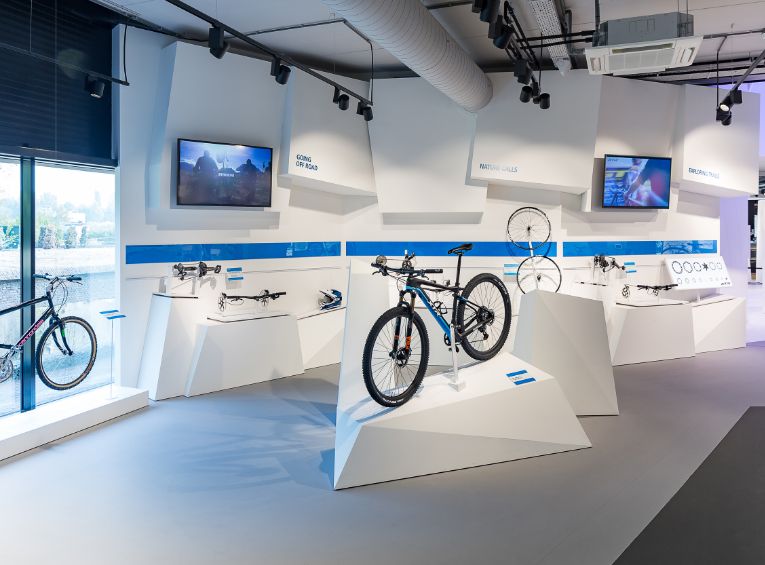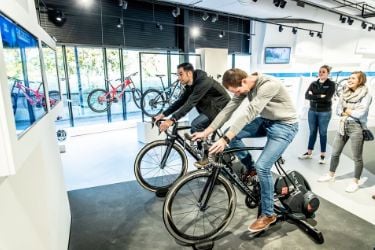 Bike World
This area exhibits road bikes, MTBs, and other bicycles and their components categorized according to their functions. Screens play Shimano product videos and professional riders' promotional videos. Two types of cycling simulators, one for road bikes and the other for MTBs, give visitors a hands-on experience of Shimano products and an opportunity to feel the pleasure of riding bicycle. An expert helps visitors find a bicycle that best fits their body.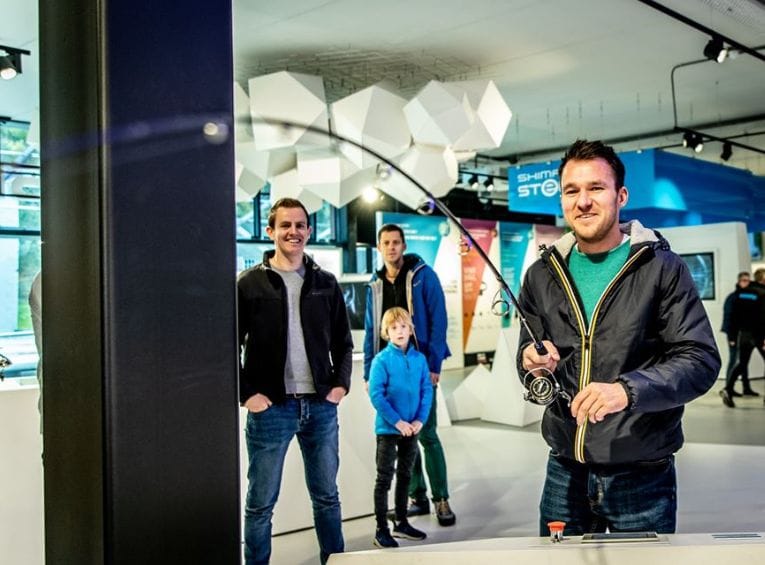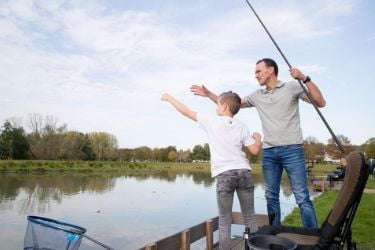 Fishing River
This area exhibits pictures and videos of various fishing scenes and the products used in them. Visitors can pick up these products to examine them and even try them out in a pond next to the building.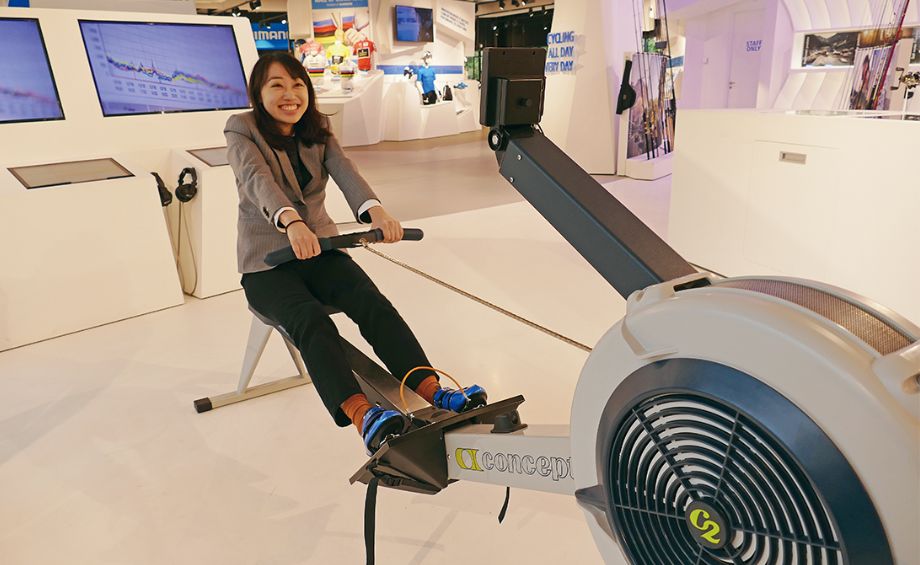 Rowing Experience
Equipped with two simulators, this area provides a simulated rowing experience with Shimano's binding system for rowing, called SRD (Shimano Rowing Dynamics).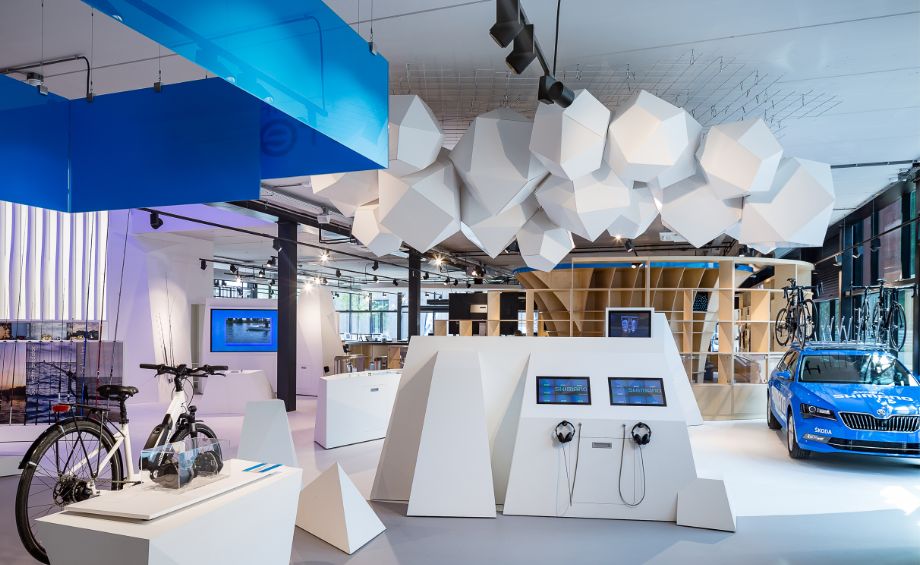 Heritage Cloud
In this area, visitors can watch videos about Shimano's history. Visitors can pick a video category of their choice.
Through the Holding of Various Events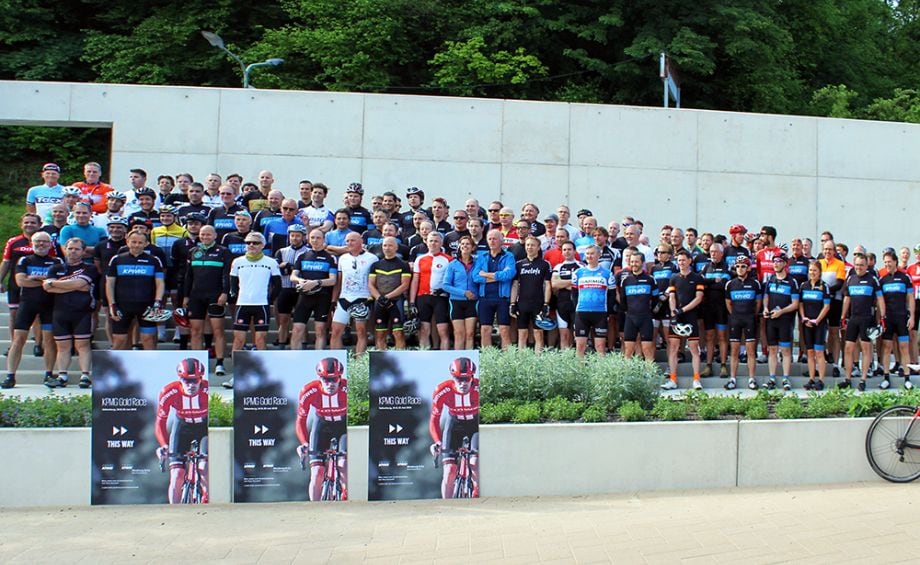 Since its establishment, the facility has served as the venue of various events: a UCI (Union Cycliste Internationale) WorldTeam held a press conference there, and KPMG used the facility as the starting point of the KPMG Gold Race, a cycling event it hosted. For each of these events, Shimano has offered help. Shimano will further strengthen the facility's efforts as a hub of increasing the pleasure of cycling and fishing through continued activities to create events with visitors, including cycling around Valkenburg and related meetings, cycling race events, field trips, and fishing competitions.