Cycle Cassette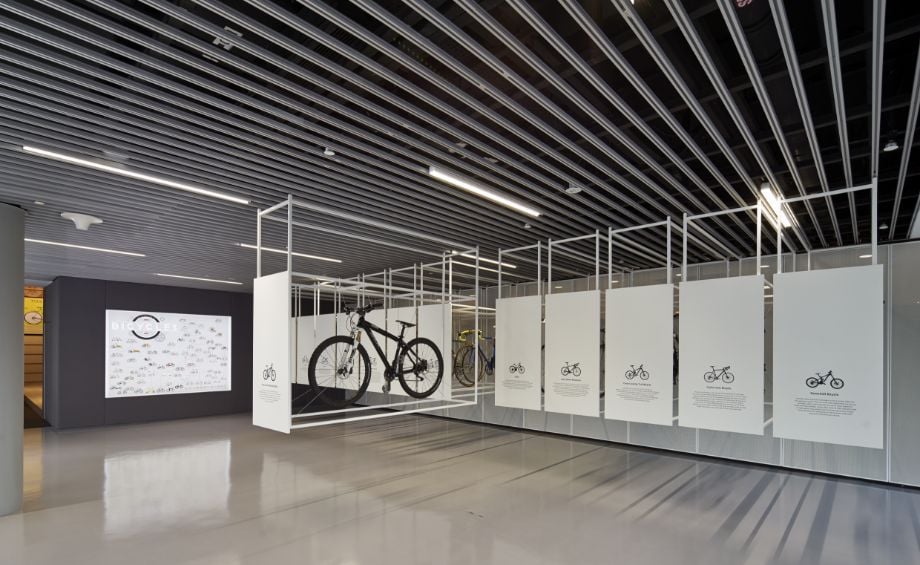 Trace the Evolution and History of Bicycles
Cycle Cassette is the most popular area of the facility and showcases the history and development of bicycles. Racks are lined up to display MTBs, road bikes and classic bicycles placed on rails in the racks, and visitors can pull out each rack to take a closer look at the bicycle in it.
The Forge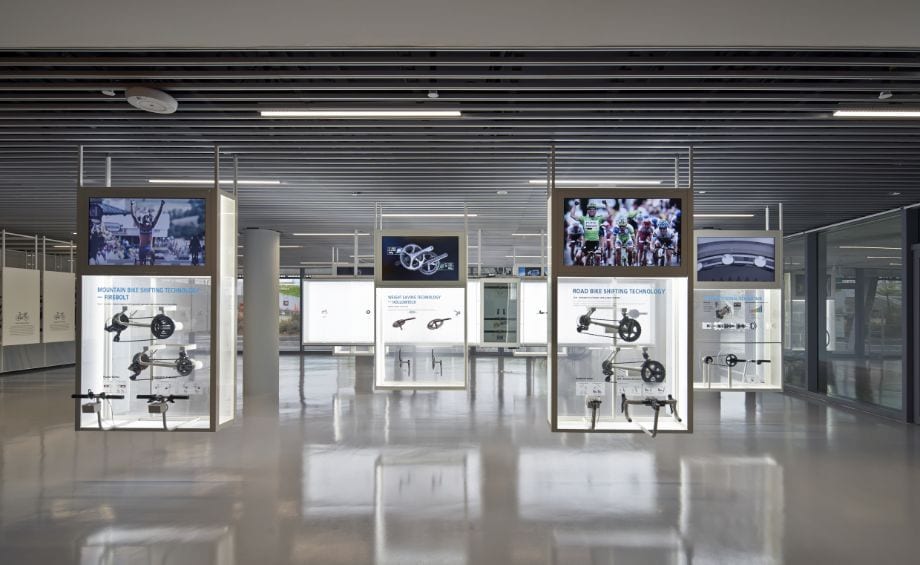 Experience Hands-on Learning of the Technologies and Functions of Bicycles
This area provides a hands-on exhibit of Shimano's latest technologies and manufacturing philosophy. Visitors can experience hands-on learning of the latest functions of bicycle components and watch videos to learn how bicycles work.
Dream Machine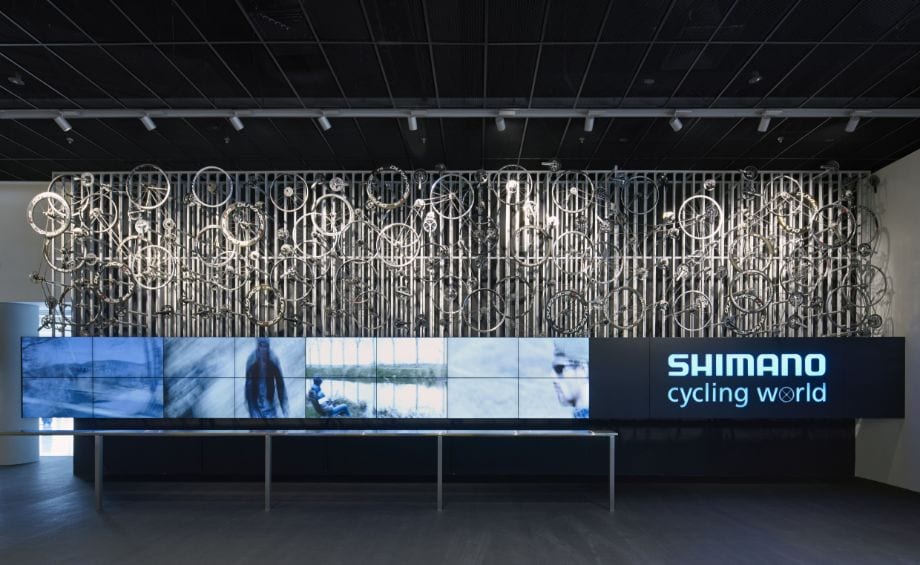 Feel the Energetic Beauty of Bicycles and the World of Cycling
This area exhibits the world of cycling built with the beautiful shapes of gears, wheels and chains. Motion sensor monitors display beautiful and exciting scenes from professional races around the world.
Indoor Events
An indoor stage is used to hold workshops and seminars. A tour of the whole facility is extensively given to visitors from around the world.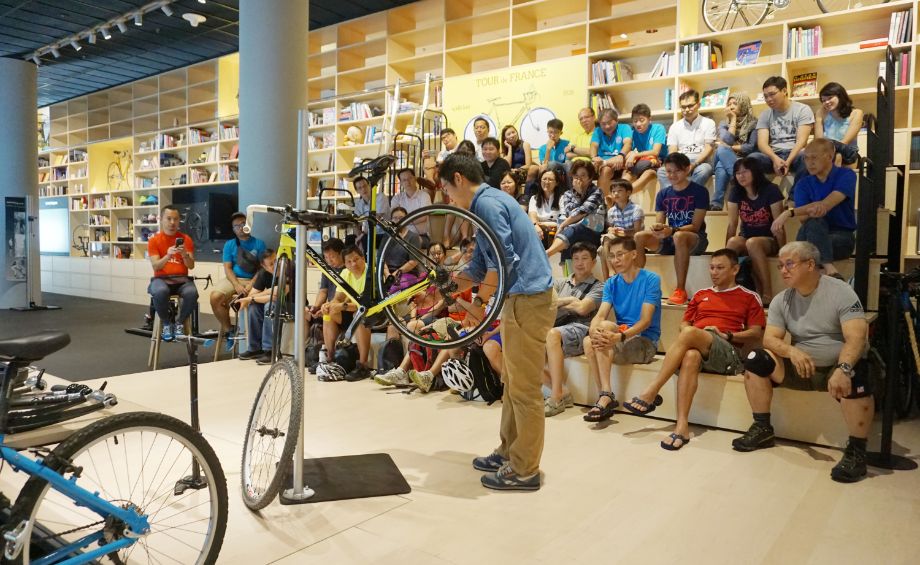 Basic Bike Maintenance Workshop
A monthly workshop on basic bicycle maintenance. Including brake adjustment, puncture repair, and cleaning. Providing information for daily cycling with a peace of mind.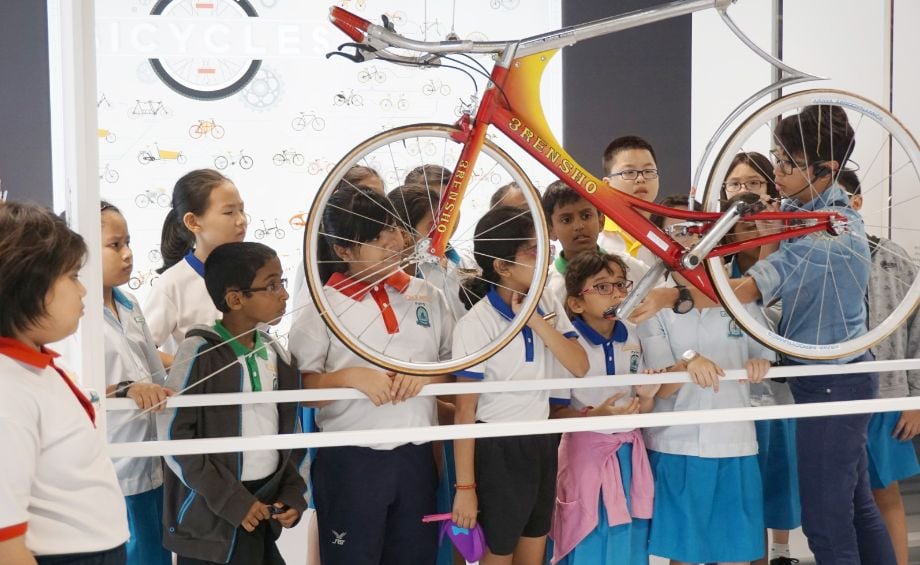 Guided Tour
A free guided tour takes 30 to 45 minutes to show visitors around Shimano Cycling World. Through interactive exhibits, visitors can experience hands-on learning of the history of bicycles and the evolution of bicycle technology.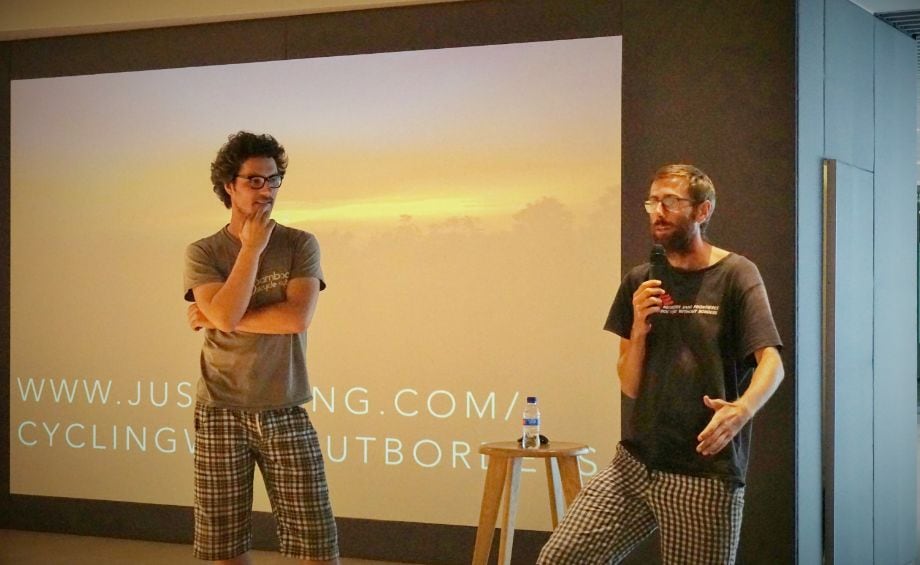 Special Talks
The facility holds Special Talks by cycling enthusiasts, social entrepreneurs and technical personnel from all around the world. These guest speakers share their interesting experiences.
Outdoor Events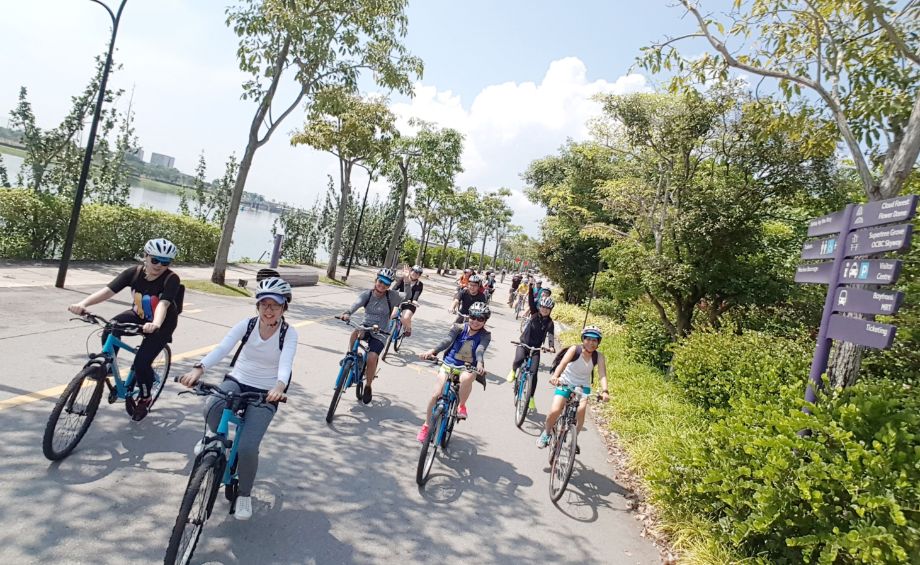 Bike Cruise
A cycling activity where participants cycle as a group to a nearby attraction for some interesting activities with the guidance from staff.