Shimano Japan Cup
Japan's Leading Fishing Tournament
In 1984, when it was still rare for fishing tackle manufacturers to host fishing competitions, the Shimano Japan Cup started in response to fishing fan's request to offer opportunities to enjoy fishing as a competition and to improve the social value of fishing. The 1st Shimano Japan Cup had only two fishing categories: Surf Casting (Kisu, or Japanese whiting) and Hera (deepbodied crucian carp) Fishing, and the former had about 100 contestants. The 2nd Shimano Japan Cup had two more categories: Ayu (sweetfish) Fishing and Surf Fishing. Shimano has subsequently made more new attempts, for instance, to hold the eve of the tournament and regional preliminaries. Moreover, Shimano called for the cooperation of fishing tackle retailers across Japan so that contestants could apply for the tournament at retail stores, thereby also contributing to attracting customers to the stores (now an online application system is in place). Furthermore, to pursue the development of fishing culture from an even broader perspective, the Shimano Japan Cup has not limited the tackle for use at the tournament to Shimano products and continued to expand the scale of the event. With the support from many fishing fans and the help from relevant people at the venue, the Shimano Japan Cup has developed into Japan's leading fishing tournament. As of 2019, it had as many as 57 competitions, five fishing categories, and over 10,000 contestants in total.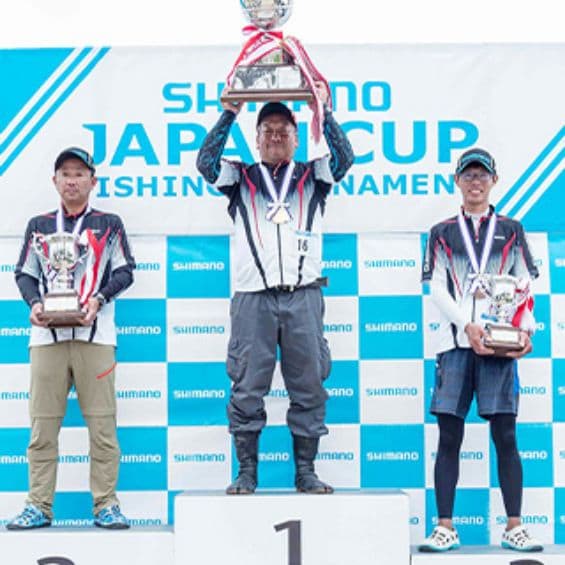 Competitions Also for Spectators to Enjoy
The regional preliminaries of the Japan Cup aim to expand the bottom of the population of anglers, while the national competitions to improve the social standing of fishing. Shimano employees operated these events themselves. The event operating staff in the Fishing Operations Division, mainly consisting of employees at Shimano's fishing sales offices across Japan, has made improvements and exercised their ingenuity based on the voices of the venues and contestants and with the help of Instructors, making the Shimano Japan Cup a tournament not only for anglers but also for spectators to enjoy.
Tournament Operation to Contribute to Local Communities
The Japan Cup has continued thanks to the support from so many people—not only fishing fans but also municipalities across the nation and people in the fishing industry. For this tournament to be welcomed by the communities where the venues are located, Shimano has been active in regional contribution as well as tournament operation: tourism support in collaboration with local governmental agencies, fishing spot cleaning activities, donation of fish caught to local facilities, and more. Because of these efforts and in synergy with the dissemination of information by the media and the contestants, the Japan Cup has gained favorable responses from the venues, leading to the expansion of the bottom of the population of anglers and the promotion of fishing culture.
Importance Given to Fair Competition
The five fishing categories of the tournament have been selected because these types of fishing are highly competitive. With the goal of improving the standing of "fishing as a competition," over a long period of time, Shimano has always given importance to fair competition and devised and introduced ways of ensuring that fishing spots do not bring good luck to some contestants and bad luck to others in each competition. The tournament carries out strict time keeping, has competition rules thoroughly observed, and has made improvements each year so that contestants can reach their full potential as much as possible.
Sharing a Wide Variety of Pleasure with More People than Ever
Other Fishing Events (for Customers in Different Fishing Categories)
Shimano wishes to share the ever-expanding pleasure of fishing with more people than ever before. Aside from the highly competitive Japan Cup tournament, Shimano has been recently active in holding events for each fishing category, so that a wider range of people, from beginners to hard-core fans, can enjoy fishing easily.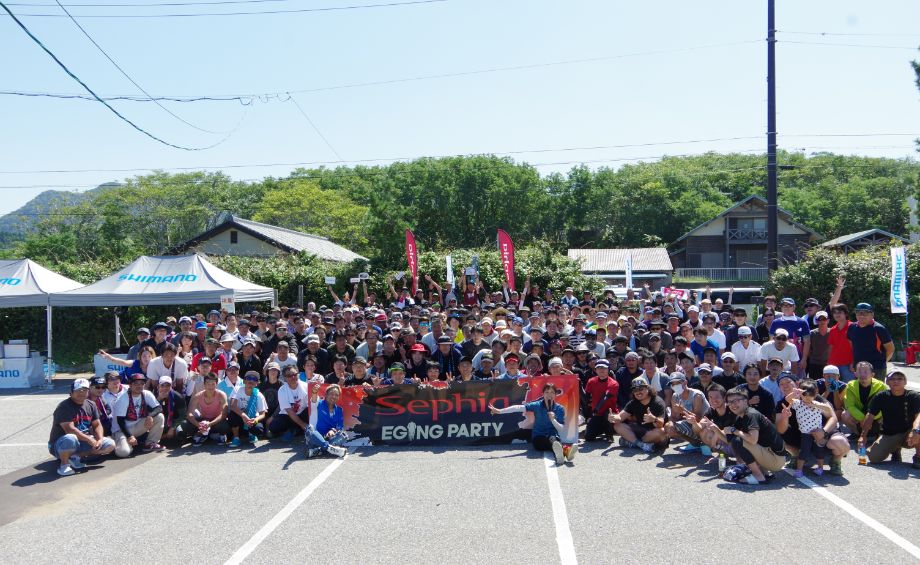 Sephia EGING Party
This popular event features eging, a method of lure fishing targeting squid, and is held at nine venues across Japan. It consists of an eging competition where participants compete in the weight of up to two aori-ika squids they catch within a specified time, a draw for products as prizes, a casting trial of new tackle, talk shows and lectures by Instructors, and a commemorative photo session.
Shimano NESSA LIVE
In this lure fishing competition targeting hirame (flounder), participants compete in the length of one hirame they catch within a specified time. Every year, Shimano NESSA LIVE is held at two fishing spots: Enshu-nada and Kashima-nada. The event consists of a contest where participants post their catch of the day on social networking sites, a casting tackle trial, talk shows by Instructors, and a photo session.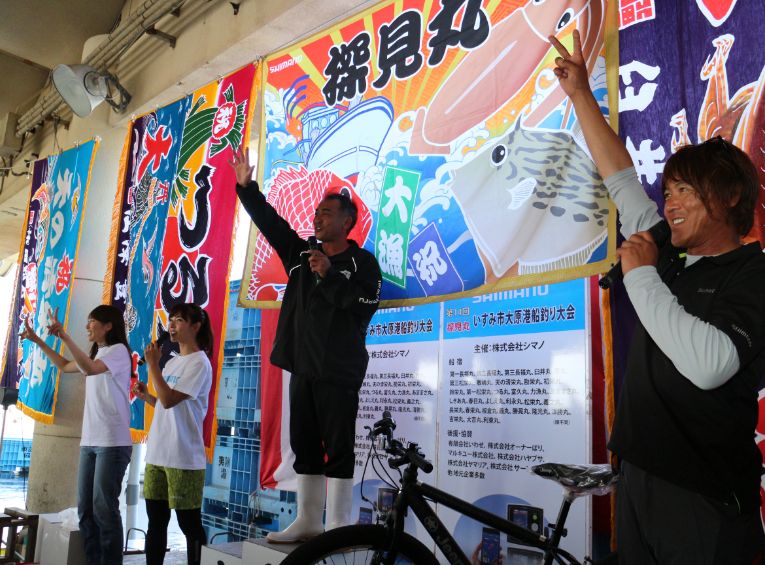 Boat Fishing Contests Featuring Tankenmaru (boat fishing competition at Ohara Port, Isumi City)
This boat fishing contest lends Tankenmaru to participants who do not own one so that they can try it out. Since it started in 2006, the contest has been supported by operators at the venue and other people involved in the event. It has become a popular event that attracts nearly 500 participants in recent years. Participants complete in the total weight of five isaki (Mackerel) they catch. Prizes are given to a variety of participants. This event bustles with excitement every year.